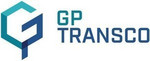 Job description
GP Transco, an international logistics company is looking for an experienced and passionate Ruby On Rails Senior Developer to join and lead our logistics software development team working on OpenRoad TMS.

You can learn more about GP Transco at:
You can learn more about OpenRoad TMS at:
Requirements
Proven track record of Ruby/Ruby on Rails experience;

Knowledge of HTML; CSS (sass, less); JavaScript; StimulusJS;

Experience with relational databases;

Experience with Git or other source control technologies;

Server administration skills;

An ability to speak and write in English;

Ability to work in a team; communication skills.
We offer
Competitive salary (depending on experience);

Unique opportunity to develop a new product for the US Transportation Industry;

Business trips to company HQ in the US; industry related events;

Flexible work schedule; part-time remote;

Informal style of communication and management;

Team building events. Friday lunches. Free Parking.

For any questions or inquiries contact us on LinkedIn:
Salary
3000-6000 eur/mon. gross
Negotiable. Depends on experience.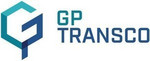 GP Transco LT, UAB
Division of GP Transportation




information about GP Transco LT, UAB
3205 €
Avg. salary gross
(2X higher than LT average)
1-2 mln. €
Revenue 2019 y.
Distribution of employees by salary (before taxes):
25% earn up to 2067 €
25% earn 2067-2641 €
25% earn 2641-3508 €
25% earn more than 3508 €