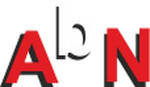 More about company »
Sale manager
From 800 Eur
Vilnius
- UAB "Eibienos automatika"
Job description
Our company open new vacancy in Vilnius.
Office sales representative in Vilnius. Development of office in Vilnius.
Active sales in the field of industrial electrical products (controllers, sensors, frequency converters, power supplies, switching equipment).
Markets: Lithuanis, Latvia, Estonia, Russia.
Preparation of cargos for shipment.
Requirements
We need a responsible employee who is able to work independently.
Language skills: russian, lithuanian, english.
Experience - from 2 year.
Higher education (more desirable technical education).
We offer
Prospect of career growth.
Salary
From 800 Eur taxes excluded
Depends on results
Prospect of increasing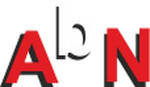 UAB "Eibienos automatika"
Eibienos automatika является поставщиков компонентов промышленной автоматизации. Наши усилия направлены на внедрение инновационных технологий от ведущих мировых производителей в производство.