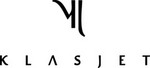 SALES DEVELOPMENT MANAGER
Nuo 1700
€/mėn.
Neatskaičius mokesčių
RESPONSIBILITIES:
​Identify commercial leads and new potential direct clients;
Elaborate client proposals, negotiate offers, execute sales;
Build long-term relationships with new and existing customers;
Provide trustworthy feedback and maintain an accurate customer and transactional after-sale information using the CRM and Wiseteam tools;
Partner with the appropriate functional teams to prepare formal and informal sales proposals;
Promote the company's services addressing or predicting clients objectives.
REQUIREMENTS:
Strong business acumen and thorough understanding of Sales process;
Proven working experience as a sales manager, sales executive or a relevant role;
Proficiency in using customer stated needs and feedback to help design customized solutions;
Polished communication skills, influencing, negotiating, leadership, and relationship-building skills;
Excellent verbal and written communication in English;
Higher education in business management, sales or relevant field;
Proficiency working with MS Office package and CRM software;
Aviation background would be considered as an advantage.
COMPENSATION AND BENEFITS PACKAGE:
Interesting and challenging position within an international company in a fast moving and fascinating aviation industry;
The unique opportunity to connect and build strong relationships over time with assigned customers: from worldwide known corporate companies, sports teams, music bands to small airlines, start-ups, privately owned or government led airlines to major players in aviation;
Opportunities to further grow and develop in the exciting and growing aviation company;
Performance-based bonuses;
Business trips around Europe;
Possibility to realize innovative ideas and solutions.
​
Atlyginimas
Nuo 1700 €/mėn. neatskaičius mokesčių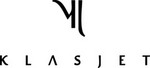 UAB "KlasJet"
"Klasjet" yra Europos verslo aviacijos įmonė, kuri siūlo privačius ir užsakomuosius skrydžius bei orlaivių valdymo paslaugas.

Įmonė skraidina klientus į bet kurią pasaulio vietą specialiai modifikuotais orlaiviais Bombardier CRJ200 ir Boeing 737-500.

KlasJet priklauso didžiausiai Centrinės ir Rytų Europos aviacijos paslaugų verslo įmonių grupei "Avia Solutions Group", turinčiai 83 biurus ir gamybos centrus. Grupės įmonės teikia aviacijos paslaugas bei sprendimus klientams iš įvairių pasaulio šalių.
"Avia Solutions Group" komandoje dirba daugiau kaip 7000 specialistų, teikiančių šiuolaikiškus sprendimus aviacijos ir kitiems ūkio sektoriams.
informacija apie UAB "KlasJet"
3291 €
Vid. atlyginimas bruto
(2 kartus didesnis už LT vidurkį)
10-20 mln. €
Pajamos 2018 m.
Darbuotojų pasiskirstymas pagal atlyginimus (neatskaičius mokesčių):
25% uždirba iki 1749 €
25% uždirba 1749-2560 €
25% uždirba 2560-3798 €
25% uždirba nuo 3798 €