Job ad is not active
You cant candidate to this job ad anymore, but check out other: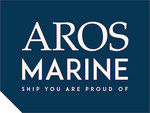 Sales Manager (for refit and maintenance projects)
Aros Marine is looking for a Sales Manager to join the team. The ideal candidate is a motivated, well-organized individual who deeply understands prospecting and develops strong, long-term relationships with leading shipbuilding companies across the globe. If networking and traveling are one of your passions – we strongly suggest you apply!
You should be ready to:
🚀Establish a trusted/strategic relationship with each key customer and drive the continued value of Aros Marine services
🚀Prepare commercial offers and ensure contracts to achieve assigned sales goals
🚀Collaborate with other departments to address customer requirements
🚀Participate in international exhibitions
🚀Be a "hands-on" individual, who can demonstrate strong ownership and leadership skills when working
Apply if you:
🚢Have 2+ years of previous successful experience as a sales representative, preferably within an international setting (it is a huge advantage if you have experience in ships or hotels)
🚢Are self-motivated, able to organize work independently and willing to help clients
🚢Have a proactive attitude, persuasiveness, stress tolerance
🚢Are goal oriented
🚢Are fluent in English (written and spoken), this will be the main working language (we will consider the knowledge of additional languages as an advantage)
Our perks:
✅Competitive salary based on work experience, competence, compliance with our job requirements, and performance bonus system
✅Friendly and supportive team who will help you during the training period and will be supportive team-members in the future
✅International career
✅Short-term business trips across the globe, so you have a work-leisure balance
✅Together we learn, develop, and celebrate
Prisijungęs (-usi) prie komandos, turėsi galimybę:
Work life balance
Flexible work hours
Remote work possibility
Office
Table football
Free snacks
Shower
Other
Phone for personal usage
Computer for personal usage
Frequent training
Salary
From 1800 €/mon. net
Salary: from 1800 net/mont + bonuses. It will depend from your experience.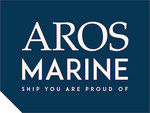 UAB "Aros Marine"
Klaipėdoje įsikūrusi tarptautinė įmonė "Aros Marine" teikia įvairaus tipo laivų įrengimo paslaugas didžiausioms pasaulio laivybos kompanijos. Prisijungę mūsų komandos tapsite išskirtinių projektų, kuriais didžiuojasi ne tik mūsų klientai, bet ir darbuotojai, dalimi.