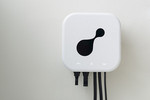 More about company »
Sales manager (pardavimų vadybininkas)
600–1500 Eur
Job description
Nectar Sun is a photovoltaic water heater controller, which helps you save money and benefit of clean energy. We are a start-up company with clear business strategy and as a sales manager, you will play an important role to help us grow bigger. You will be responsible for an active sale of Nectar Sun controller, so here are your main responsibilities:
Active attraction of new clients and organization of sales process;

Conducting negotiations and building long-term relationships with B2B partners;

Attending exhibitions and other targeted events abroad where you will present Nectar Sun commercial possibilities;

Contributing to market research, including identifying market potential and finding opportunities for growth. As well as monitor and perform competitors' and market analysis.
Requirements
What we expect from you:
Successful experience in international sales;

Great English language and good communication skills;

Inner motivation, collaboration and focus on customers;

Ability to take full ownership and responsibility for communication with clients and work results.
We offer
Developing your career at Nectar Sun, you will:
Contribute to a sustainable future improving the lives of a people;

Join the friendly working atmosphere;

Find a broad career prospect and grow hand in hand with the company;

Have the opportunity to travel frequently attending exhibitions and business meetings;

Get an attractive compensation package.
Salary
600–1500 Eur taxes excluded
Depends on results
Prospect of increasing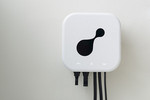 UAB "Super solem"
At Nectar Sun we value talent and ambition to make the world a better place. Since our day one, we have challenged ourselves with the innovations in solar power storage technology. Nectar Sun uses hot-water as a storage medium for the solar power. We test and try our technologies to perfect it for everyday household use as we truly believe that renewable energy is the only way forward.