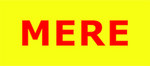 Sales Network Development Manager
1000-2500
€/mėn.
Į rankas
Darbo pobūdis
Search for real estate objects 800-1400 m2.
Preparation for concluding lease agreements.
Store opening control.
Reikalavimai
Higher education.
Ability to negotiate.
Sociability.
Independence.
A car is a must.
Benefits for Russian speakers.
Mes jums siūlome
We discuss during the interview.
Atlyginimas
1000-2500 €/mėn. į rankas
Salary per month 1000 euros net.
Prize for each object € 2500 net.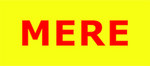 UAB "Litproduktai"
The MERE trademark is a trade network for the sale of food products and household chemicals and other goods.
The area of ​​shops is from 800 to 1400 m2.