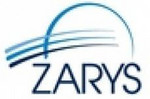 More about company »
Sales Representative in Lithuania
Key responsibilities:
Zarys International Group
www.zarys.com
is now seeking a motivated, ambitious and proactive person to become our Sales Representative in Lithuania.
 active promotion and sales of medical devices- handling public and private market
 analysis of market and competition
 building product knowledge and brand awareness
 active participation in preparing tender offers
 conducting trainings and presentations for healthcare professionals
 building and maintaining strong, long-term customer relationships
Requirements:
 minimum 2 years experience in sales, preferably in the healthcare industry
 native Lithuanian, fluent English or Polish
 outstanding interpersonal skills
 focus on results
 commitment and motivation to go one step further
 well-organized
 knowledge of Procurement Law will be an asset
 valid driving license
Benefits:
 package of trainings
 prestigious job in an international environment
 attractive salary
 various possible forms of employment
Apply by sending your CV and Covering Letter in English or Polish.
We reserve the right to contact selected candidates only.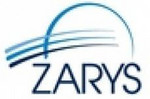 ZARYS International Group sp. z o.o. sp. k.
Based in Poland, Zarys International Group has been present on the market for almost three decades and unquestionably established itself as a key player in medical consumables. We have one of the greatest logistics centres in Europe and offer a wide range of products as well as excellent service, Zarys has already gained recognition in more than twenty countries in Europe, Africa and the Middle East.

Don't think twice and apply if you are oriented towards commercial success and look for a challenging, prestigious job offering a multitude of opportunities for professional and financial growth.