Job ad is not active
You cant candidate to this job ad anymore, but check out other: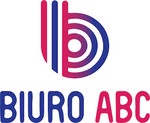 Nature of work
Everything is simple with us.
You will need to collect the goods, scan them and pack them for shipment.
During breaks, you can have a coffee with colleagues in the cozy kitchen.
Employee requirements
Physical endurance (box packaging up to 30kg).
Positivity would be an advantage.
The company offers
Good salary and, if necessary, advance payments.
All social guarantees.
Friendly staff.
Work takes place on weekdays from 10 a.m. until 7 p.m.
If you want, you can work extra for extra pay.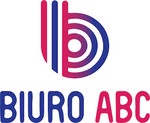 UAB "Biuro ABC"
Office ABC is one of the largest companies in its segment engaged in wholesale trade in the Baltic region. Here you will find original, replacement cartridges and components for all printer and copier manufacturers and models. Good connections with most different suppliers around the world allow us to ensure a good price, a wide selection of products and independence from the dominant print cartridge manufacturers. A professional and multilingual team guarantees a quick response to inquiries, a high communication culture and flexible collaboration conditions.
information about UAB "Biuro ABC"
1799 €
Avg. salary gross
(18% higher than LT average)
20-30 mln. €
Revenue 2021 y.
Distribution of employees by salary (before taxes):
25% earn up to 1382 €
25% earn 1382-1568 €
25% earn 1568-2286 €
25% earn more than 2286 €