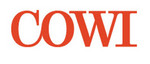 JOIN OUR GLOBAL FINANCE SERVICES DEPARTMENT IN VILNIUS
Do you want to be a part of a global finance team? Can you deliver quick and reliable services? And do you have experience in finance? Then join us to take your career to the next level.

In Global Finance Services (GFS), you will become part of COWI's Business Support. GFS is constantly looking for new ways to improve efficiency of company's financial processes and add value to the business operations by providing relevant financial insights and building sustainable relationships with its stakeholders.

The business controlling team is an international team that will consist of you and 2 colleagues in Vilnius, 2 colleagues in Denmark and the Head of Corporate Business Controlling in Norway. Some traveling to be expected.
EXTEND YOUR POTENTIAL IN A GLOBAL TEAM OF EXPERTS
COWI is in process of establishing a new cost controlling program for a cost base of EUR 200 million across 25 companies. We aim strengthen and promote cost efficient behavior in our business. To support the new initiative, we are seeking new Senior Cost Controller that will take lead on the new program.
On a day-to-day basis, you will be responsible for:
Validate month-end results with focus on expenses

Report on investments and underwrite investment requests

Optimize accounting and business processes

Advice COWI's procurement-team with identifying potential savings

Ensure our cost is compliance with group policy

Develop new reports and benchmarks of COWI's cost base

Financial support to Finance Managers and challenge stakeholders in the company

Ad-hoc tasks e.g. business cases and costs analyse

COWI is a leader within our field because our employees are leaders within theirs. We invite you to learn from the best and expand your potential in an outstanding environment, where we collaborate on shaping tomorrow's societies. Alongside your manager, you outline the path for your development and build your expertise on a day-to-day basis, working on global and local assignments.
COWI is not only great because of your possibility to grow but we as well offer:
Health insurance after probation period

Possibility to work from home

1 extra day off after birthday

Salary for this position rages from 2800 to 3500 EUR before taxes. We believe in your professional capability therefore the final offer will be based on your competencies and experience.
YOUR SKILLS. OUR TEAM. TOGETHER, WE DESIGN THE FUTURE
Your skills are the key to our success. Working across borders and disciplines, we share knowledge and build strong relationships with colleagues and customers. You contribute your expertise and get to learn from the best.
To succeed in this position, we believe that you should be a dedicated team-player with excellent communication skills.
Furthermore, you shall have:
You hold a bachelor's or master's degree in Accounting, •Finance, Economics or similar

Minimum 3 years of relevant work experience

Good analytical skills and have an eye for details and quality

An excellent business understanding and see the big picture

A proactive mind-set

Excellent written and verbal communication skills in English

Good IT skills and are an Excel super-user
DO YOU HAVE ANY QUESTIONS?
Please call Head of Corporate Business Controlling, Lars Malme Berg on tel. +47 97 83 99 35
HOW TO APPLY
Click on the link below and tell us why you are the right person for this role. We look forward to receiving your application as soon as possible since the recruitment process is ongoing. The application deadline is stated at the top of the page.
EQUAL-OPPORTUNITY EMPLOYER
COWI provides equal employment opportunities (EEO) to all employees and applicants for employment without regard to race, colour, religion, sex, national origin, age or disability. This policy applies to all terms and conditions of employment, including recruiting, hiring, placement, promotion, termination, layoff, recall, transfer, leaves of absence, compensation and training.
Salary
2800-3500 eur/mon. gross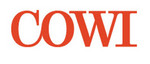 UAB "COWI Lietuva"
COWI is a leading consulting group within engineering, economics and environmental science that creates value for customers, people and society.

Join us in COWI Global Finance Services (GFS) in Vilnius and be part of finance team who supports COWI vision - to create coherence in tomorrow's sustainable societies.
information about UAB "COWI Lietuva"
2580 €
Avg. salary gross
(69% higher than LT average)
5-10 mln. €
Revenue 2020 y.
Distribution of employees by salary (before taxes):
25% earn up to 1843 €
25% earn 1843-2215 €
25% earn 2215-2776 €
25% earn more than 2776 €