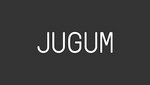 Senior/Mid UX/UI Designer
ABOUT
JUGUM client - MANCANWEB, digital/creative agency. In MANCANWEB every employee is treated as unique from personality, background, experience and point of view. Here, you'll be encouraged, empowered and challenged to be your best self. You'll work with dynamic colleagues - experts in their fields - who are eager to share their knowledge with you. We live an Agile mindset and each of us inspires and help each other to reach potential and soar to new heights. Every day, you'll have new and exciting opportunities to make life brighter for our clients - who are at the heart of everything we do.

Culture at MANCANWEB:
We are an equal opportunity employer that values diversity. Individuals of all backgrounds, regardless of personal characteristics, are encouraged to apply. Without regard to race, color, religion, sex, sexual orientation, gender identity, national origin, or disability, all qualified applicants will be considered for employment. By joining MANCANWEB you will encounter a cosy and relaxed atmosphere in the old town of Vilnius with motivation driven by passion. We care that you don't carry negative self-talk and get up every morning positive and encouraged to make our customers happy with flow and happiness. We are climate-friendly and prove it by living in a zero-waste office and commuting with bikes and electro scooters.
Responsibilities
About the role
At the moment we are expanding our team and looking for a Senior or Mid-level UX/UI Designer who will create meaningful UX and delightful UI designs for representative websites with strong uniqueness and interactions, e-commerce, mobile apps and platforms. You will be a part of a passionate web team based in Vilnius, Lithuania that is responsible for the design fidelity and experience of our customer's e-commerce and digital product platforms. The ideal candidate lives and breathes design has a passion for all things digital and is motivated by well-implemented designs and good UX. The new hire will play a huge role in our customer's digital strategy to craft an outstanding brand experience.
Job Responsibilities:
Develop an awareness of and understand how the users of our customers behave and what motivates them.

Demonstrable knowledge of design systems, reusable components and layouts.

Design mockups to communicate UI behaviours and animations.

Participate in the development process to maintain design fidelity and intention.

Keep up with trends and studies where we can leverage methods to improve our customer experience and e-commerce/product platform interfaces.

Conduct user research and evaluate user feedback.

Establish and promote design guidelines, best practices and standards.
Requirements
We expect you to possess the following competencies:
You have a strong portfolio of UI/UX work.

You have a yearning for continuous learning and progression.

You have strong collaboration skills and the ability to achieve delightful results.

An Agile/Scrum development process is not foreign to you.

You have strong proficiency in Figma/Sketch/XD, Photoshop, Illustrator and other design tools.

You're able to work autonomously.

Mobile-first and responsive design is deeply ingrained in your thought process.

You have a desire to love what you do and do what you love.

You want to be part of a team who are equally passionate about building, designing, and being proud of their work.

Native Mobile App design experience.

Bonus:
Graphic design, Branding, Illustration, Animation, Webgl, 3D design skills is a plus
Benefits:
Paid volunteer time - 14 hours per calendar year.

Level up training and tuitions - up to 500€/year.

Free coffee, fresh fruits, croissants.

Free bike repairs.
Salary
1600-2000 eur/mon. net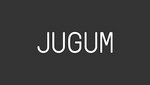 UAB "Jugum"
JUGUM – esame KARTU su Jumis!
Jugum – tai profesionalios personalo paieškos, atrankos bei nuomos paslaugos.
Dirbame kartu su kandidatais ir klientais ne tik atrankos metu, bet ir jai pasibaigus.
Specializuojamės ir kaupiame patirtį IT ir technologijų srityje. Tuo esame išskirtiniai partneriai klientams bei pagalbininkai ieškantiems ar norintiems pakeisti esamą darbą.
Tikime, kad teikdami tik kokybiškas paslaugas, galime tobulėti ir būti naudingi, siekti naujų tikslų bei tapti stipriausia personalo sprendimų įmone teikiančia kompleksines paslaugas verslo partneriams.
www.jugum.lt
See all ads of this company (43)