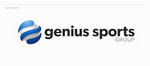 SENIOR PHP DEVELOPER FOR BASKETBALL SOLUTIONS
Nuo 3700
€/mėn.
Neatskaičius mokesčių
THE ROLE
As a part of Basketball Data Collection and Distribution team you will work on solutions to collect official real-time data and distribute it to internal and external customers all over the world. The data is crucial to a large and demanding customer base comprising Sporting Associations (such as FIBA, NCAA), Media and Sports Betting companies. Your code will affect 200 000 basketball matches a year!
As a Senior PHP Developer you will be a part of a cross-functional team and your primary focus will be the development and support of back-end components for data distribution). Your work will involve the full software development cycle and you will have exposure to a broad set of technologies. This vacancy is a perfect match for a person who enjoys finding innovative solutions to technical challenges with opportunities to contribute broadly in a dynamic and collaborative team-based environment.
Main Responsibilities:
Design and develop software that is reliable, scalable and fault tolerant

Producing high quality, tested and maintainable code, using the best technologies for the problem at hand

Work independently and within in a team in a dynamic agile environment and workplace

Communicate, document and share technical knowledge

Investigation and resolution of issues reported by internal and external customers
REQUIREMENTS
Excellent knowledge of PHP, including using the language to perform Object Oriented programming

Full software life-cycle experience working on complex products within Agile environments

Knowledge of database design, data structures and algorithms

Experience in using open source libraries, tools and frameworks for logging, wiring, testing and building

Good spoken and written English

Desirable Skills:
Knowledge of modern PHP frameworks such as Symfony

Exposure to AWS technologies such as EC2, RDS, S3, SQS, CloudFront and ElasticCache

Understanding of software architecture patterns including SOA and microservices

Experience with API design and architecture

Knowledge of Continuous Integration & Continuous Delivery
WE OFFER
For this position we offer gross salary starting from 3700 EUR/month depending on the level of experience, with numerous benefits that add value to the overall monthly compensation.

We have a work-hard, play hard culture at Genius Sports. We have many social events going on throughout the year such as, summer and Christmas parties, team building events, sports tournaments, birthday celebrations. Health insurance coverage, skills training opportunities and many others depending on location are part of our benefits list.

Genius Sports is proud to be an equal opportunities employer. We recognize and celebrate the benefits that a diverse and inclusive workforce bring to our business, our customers and our staff. We welcome and will consider all applications regardless of age, disability, gender re-assignment, marriage, pregnancy, maternity, race or nationality, religion or belief, sex and sexual orientation (and any other status protected by applicable law).
Atlyginimas
Nuo 3700 €/mėn. neatskaičius mokesčių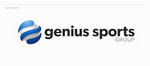 UAB "Genius Sports LT"
Genius Sports Group is one of the world's largest sports technology companies, specializing in the capture, distribution and commercialization of live data, streams and digital content. We work in partnership with the biggest names in sports, betting and media to power a global ecosystem that benefits every stakeholder. Headquartered in London, we have offices in New York, Medellin, Tallinn, Sofia, Vilnius, Lausanne and Singapore, which are home to over 1,400 of our talented employees. We are the trusted partner to over 500 sports organizations globally, including many of the world's largest leagues and federations such as the Premier League, FIBA, NCAA and PGA TOUR.
informacija apie UAB "Genius Sports LT"
3918 €
Vid. atlyginimas bruto
(2.5X higher than LT average)
5-10 mln. €
Pajamos 2019 m.
Darbuotojų pasiskirstymas pagal atlyginimus (neatskaičius mokesčių):
25% uždirba iki 2979 €
25% uždirba 2979-3777 €
25% uždirba 3777-4580 €
25% uždirba nuo 4580 €