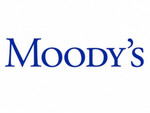 More about company »
Job description
The successful candidate will join a growing CSS team that works to improve the quality and consistency of credit analysis and publish rating performance research.
This is an opportunity for an individual with a strong software development background to join Moody's CSS group in EMEA, to develop and maintain sophisticated credit risk models in C#.NET.
The successful candidate will have a demonstrable track record of interacting directly with stakeholders, taking the initiative on complex issues and bringing tasks to a resolution quickly.
While the primary focus will be C#.NET, there will be the need to work with VB.NET, Excel, VBA and SQL as required. Some mathematical and financial knowledge is required, so that the mechanics of the analytical methodologies can be understood. Experience with foundational software development tools and processes is also required: source control, issue tracking, unit testing, continuous integration, etc
This is an excellent opportunity to work directly with thought leaders in credit risk and gain global exposure to a variety of asset classes with a strong focus on structured finance.
This role will suit a highly motivated problem solver with excellent communication skills and a proven ability to use their own initiative and work without close supervision.
Key responsibilities•Working directly with financial engineers and business analysts to understand their modelling requirements
Design, develop, test and maintain quantitative models using C#.NET, SQL, VBA and VB.NET

If applicable, write the technical requirements of the quantitative models.
Requirements
Strong academic background, MSc or PhD in relevant areas like Computer Science, Engineering, Physics, Mathematics, Financial Engineering or a related field.
Excellent C#/ C++, C#. NET, VBA, VBA.Net development skills

Good Excel, VBA and SQL skills

Relevant experience with capabilities in foundational software development tools and processes (i.e. source control, issue tracking, unit testing, continuous integration).

Knowledge in Monte Carlo analysis and structured finance modelling is a plus

Strong interpersonal and presentation skills

Strong written and verbal communication skills

Fluency in English a must and another European language is an advantage.

Detail oriented and highly organised

Rigorous and analytical thought process

Experienced in working to tight deadlines

Experience in Financial Services is advantageous

Able to work on own initiative and without close supervision
We offer
Moody's is an equal opportunity employer. All qualified applicants will receive consideration for employment without regard to race, color, religion, sex, national origin, disability, protected veteran status, sexual orientation, gender expression, gender identity or any other characteristic protected by law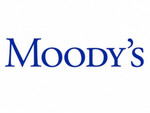 UAB "MOODY'S LITHUANIA"
Moody's is an essential component of the global capital markets, providing credit ratings, research, tools and analysis that contribute to transparent and integrated financial markets. Moody's Corporation (NYSE: MCO) is the parent company of Moody's Investors Service, which provides credit ratings and research covering debt instruments and securities, and Moody's Analytics, which offers leading-edge software, advisory services and research for credit and economic analysis and financial risk management. The Corporation, which reported revenue of $4.4 billion in 2018, employs approximately 13,100 people worldwide and maintains a presence in 42 countries. Further information is available at .
information about UAB "MOODY'S LITHUANIA"
2405 €
Avg. salary gross
(87% higher than LT average)
Distribution of employees by salary (before taxes):
25% earn up to 1718 €
25% earn 1718-1954 €
25% earn 1954-2514 €
25% earn more than 2514 €