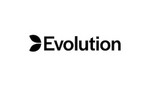 Senior Talent Acquisition specialist
Kaunas
- UAB "Evolution Lithuania"
Job Description:
Drive the company's growth and development forward by attracting skilled professionals who will take us to the next level

Develop recruitment plan and strategy

Take ownership and manage recruitment lifecycle by sourcing talent via the various channels mainly for high-volume recruitment;

Ensure the best candidate experience throughout the attraction, recruitment, and onboarding processes;

Work closely with hiring managers to understand, assess and plan to hire needs;

Develop strong external knowledge of corresponding labor market to provide guidance and advice to internal clients/stakeholders; e.g. market analysis, candidate profiling, etc.

Assemble and provide data and statistics related to high-volume recruitment for key stakeholders;

Participate in niche meetups and conferences to advocate for the company and help build a community around our employer brand.

Prepare and monitor the budget for recruitment activities;

Plan and follow through with recruitment campaigns;

Work closely with Employer Branding and Communication team within candidate attraction campaigns framework;

Deliver high levels of customer service and work to ensure the talent acquisition process is well-managed;
Qualifications:
2-3 years of proven hands-on experience in recruitment

Experience with high-volume recruitment

Experience in analyzing complex recruitment data

Excellent oral and written communications skills

Ability to build strong business relationships with key stakeholders

Ability to work productively under pressure and meet tight deadlines

Awareness of labor market trends, recruitment channels, and selection tools

Knowledge of digital marketing, Social Media campaigns as well as a basic understanding of SEM/SEO will be considered as an advantage

Personal competencies: self-driven, flexible, strong team player.

Well organized with proven analytical and multi-tasking skills

Excellent knowledge of English
We Offer:
Health insurance (issued after 3 months' probation period)

Mobile phone & coverage

Excellent opportunity for personal and professional development

Work within a dynamic international team

Career opportunities all over the world

Friendly environment.
Salary
2000-2400 eur/mon. gross
Depending on candidate experience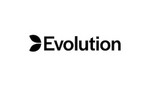 UAB "Evolution Lithuania"
"Evolution" yra pasaulyje pirmaujanti B2B azartinių žaidimų kūrėja ir IT sprendimų lyderė. Šiuo metu esame sparčiai besivystanti įmonė su 15 metų patirtimi, kur dirba daugiau nei 10 000 žmonių iš 20+ lokacijų. Mūsų verslo sėkmė yra iniciatyvi, kūrybiška ir nebijanti iššūkių komanda! O gyvybingumas, darbas kartu ir nuolatinės pastangos siekti geriausio yra svarbiausios kompanijos vertybės.
Per pirmuosius veiklos mėnesius "Evolution Lithuania" Kaune jau sukūrė virš 100 naujų darbo vietų ir toliau ieško sumanių ir siekiančių tobulėti darbuotojų. Tad, prisijunk prie gyvų žaidimų transliacijų studijos, auk kartu su mumis bei padėk kitiems sužinoti, jog Evolution siūlo darbą Kaune, kuriame galėsi atrasti save!
See all ads of this company (7)
information about UAB "Evolution Lithuania"
500 tūkst.-1 mln. €
Revenue 2020 y.
Distribution of employees by salary (before taxes):
25% earn up to 778 €
25% earn 778-985 €
25% earn 985-1388 €
25% earn more than 1388 €