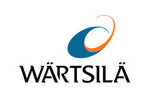 Serviso inžinierius (Variklių ir pagalbinių mechanizmų departamentas)/ Service engineer for engine and auxiliary department
1100-1200
€/mėn.
Į rankas
Klaipėda
- WARTSILA BLRT ESTONIA OU Lietuvos filialas
Darbo pobūdis
Pareigos / Responsibilities:
Savarankiškai atlikti techninio aptarnavimo darbus tokius kaip patikrinimas, remontas ir gedimų šalinimas / Independently execute and supervise Field Service activities such as overhaul, inspection, repair and trouble shooting

Nustatyti gedimus, juos taisyti, atlikti bandomąjį sistemos paleidimą ir visos sistemos instaliacijos bandymą pagal pateiktas instrukcijas / Identify failures, making adjustments, doing trial runs and testing of complete installations according to instructions

Teikti vidines ir išorines ataskaitas / Provide internal and external reports

Reklamuoti Wärtsilä produktus ir paslaugas / Promote Wärtsilä Products and Services.

Nustatyti gedimo priežastis ir juos pataisyti, atlikti bandomuosius įrangos ir laivo sistemų veikimo testus, tikrinti ir koreguoti papildomų įrenginių veikimą / Define the grounds for malfunction and rectify defects, maintain test runs of the equipment and ship systems, test and adjustment of auxiliary mechanisms

Dalyvauti techninėse diskusijose, susirašinėti su įmonių grupės kompanijomis / Participate in technical discussions/communications with Customer, Network Companies
Reikalavimai
Pagrindinis techninis ar mechaninis išsilavinimas / Technical or mechanical schooling

Bent 1 ar 2 metų atitinkama darbo patirtis / At least 1 or 2 years relevant working experience

Kalbos: Lietuvių k.,Anglų k., Rusų k. / Languages: Lithuanian, English, Russian

Microsoft office naudojimas / Microsoft office basic user

Turėti galimybę dirbti komandiruotėse / Willingness to travel
Mes jums siūlome
Įššūkius dirbant tarptautinėje kompanijoje / Challenging work in an international company

Įdomų ir stabilų darbą novatoriškoje ir tarptautinėje darbo aplinkoje / Interesting and stable job in innovative and international working environment

Kvalifikacijos tobulinimo kursus / Qualification improvement courses

Motyvacinių priedų paketą / Motivational supplements package
Atlyginimas
1100-1200 €/mėn. į rankas
7 eur/h ( 40h /sav)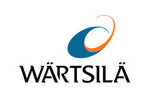 WARTSILA BLRT ESTONIA OU Lietuvos filialas
Wärtsilä is a global company which supports its customers throughout the lifecycle of their installations, providing service and maintenance as well as reconditioning solutions both for ship machinery and power plants. We have approximately 18,000 employees in 200 locations and are present in close to 80 countries worldwide. We provide service for equipment delivered by Wärtsilä and many other brands.
Wärtsilä BLRT Estonia OÜ is a joint venture company founded in 2005. It was set up between Wärtsilä and the BLRT Grupp of Estonia to service ships of the Baltic area. The joint venture is owned 51% by Wärtsilä and 49% by the BLRT Grupp.
We are present in two locations in the Baltic States: the main office is located Tallinn, Estonia and branch office in Klaipeda, Lithuania. The number of employees averages 140.
Wärtsilä BLRT Estonia is a customer oriented Service company providing the best engine and mechanical related Service to the industry. We deliver a wide range of fast, cost effective, local support for 2-stroke and 4-stroke diesel engines, propulsion complex and a variety of ship equipment, including auxiliary equipment, boilers, control and automation equipment and general steelwork. Our mission is to support our customers in their business by optimising their operations and product lifecycle. Our vision is to be the most valued business partner of all our customers.