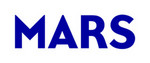 SITE ACTIVITY EXPERT
Online interview
Job description
Effective coordination of all activities from own site to all markets in line with business strategy taking into account the interests of markets and supply chain;

Leading local cross-functional site groups and ensuring robust information flows between the relevant functions;

Responsible for site execution documents – ensuring timely and high quality inputs;

Creating and maintaining transactional data, product master data (in relevant systems), sourcing matrix for all products that are produced in the factory;

Representing Site Activity in the relevant site meetings, ensuring visibility and update of projects including major risks and escalation; acting as interface between site and regional activity teams.
Requirements
Higher education in business administration, marketing or logistics;

Preferably work experience in the area of Supply Chain, Design/Graphics or Marketing/Trade Marketing;

At ease working with processes;

Structured and accurate ways of working;

Fluent in English (written & spoken);

Good knowledge of MS Office tools

Required set of skills:
Responsibility, organization, drive for results;

Customer focus;

Teamwork;

Planning and communication;

Analytical and data management.
We offer
Competitive salary and benefit package;

Great opportunity to develop and seek career in professional international team;

Be a part of dynamic supply business.
Salary
2000-2500 eur/mon. gross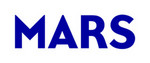 UAB "Mars Lietuva"
UAB "Mars Lietuva" - didžiausia gyvūnų augintinių maisto gamintoja Baltijos šalyse. "Mars Lietuva" yra "Mars, Incorporated", vienos didžiausių šeimos valdomų bendrovių pasaulyje, antrinė įmonė, Lietuvoje veikianti nuo 1993-iųjų metų. M&M'S®, SNICKERS®, MARS®, WHISKAS® ir PEDIGREE® - populiariausi pasaulyje bendrovės prekių ženklai. Kokybė, atsakomybė, bendradarbiavimas, efektyvumas ir nepriklausomumas yra bendrovės verslo pamatinės vertybės.
See all ads of this company (2)