Job ad is not active
You cant candidate to this job ad anymore, but check out other: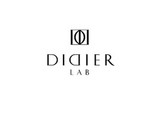 Social Media Administrator with French language skills
Work:
We're looking for freelance native speakers to work with the local market in France. Full-time. Work hours will depend on what country you're based in and your home country from the above-mentioned. Salary negotiable. Work hours during the daytime.
What your work will look like:
Analyze the sales market and provide help with market expansion in France.

Write posts on FB / IG;

Write mailings;

Communicate with the influencers;

Write texts for advertising;

Communicate with customers;

Copywriting.
Our ideal candidate:
Native speaker of the French language and advanced in English;

Ideally, has some experience in e-commerce or content marketing
We will teach you:
Provide engaging text, image, and video content for social media accounts;

Knowledge of how to grow audience engagement in various social media channels;

Generate ideas in order to increase sales;

Respond to comments and customer queries in a timely manner;

Also:
Remote work;

Teambuildings and trainings;

Discount for company products;

Paid bank holidays.
We offer to you:
Work life balance
Remote work possibility
Extra paid vacation
Other
Discounts for company products/services
Frequent training
Salary
Up to 2479 €/mon. gross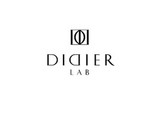 BĮ UAB "INEZA"
About Us:
The story of DIDIER LAB began in Paris, France. It's a global expanding brand, offering professional nail care products, nail art products, a professional training academy, and beauty services for nails. An important element of products is the seductive rich color palette and special attention to the conservation and protection of the nail plate.
information about BĮ UAB "INEZA"
2205 €
Avg. salary gross
(45% didesnis už LT vidurkį)
3-5 mln. €
Revenue 2021 y.
Distribution of employees by salary (before taxes):
25% earn up to 1393 €
25% earn 1393-1678 €
25% earn 1678-2244 €
25% earn more than 2244 €