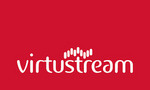 More about company »
Software Engineer 2 - DevOps
1300–1700 Eur
Darbo pobūdis
We are looking for a passionate Software Engineer 2 (DevOps) who loves learning and thrives in an environment that provides the best tools and fosters a great culture to do your job well.
This position requires interaction and coordination among several different groups within the Product Development group including Operations, Development, QA and Support.
As a talented Software Engineer 2 (DevOps) you will have experience writing/reading simple to complex scripts in Python, Puppet, PowerCLI, Powershell, Bash, , etc… or similar language for system automation and config. management.
You will ideally have had experience as a Sys Admin also. You will have a deep understanding and knowledge of virtualization infrastructure and virtualization tool (VMware vCenter, OpenStack).
The main responsibilities/duties of the role:
Support developers during the software development process with tools and automation.

Develop tools and automation for the build, packaging and implementation of our software product.

Provide support for the tools and automation that the team develops

Ability to read/write simple to complex scripts for system automation and configuration management
Reikalavimai
Must Have:
Excellent system, software and network troubleshooting skills.

2 + years experience in a relevant role

Strong scripting and/or programming experience • Intermediate knowledge of Linux administration and installation (e.g. CentOS, RHEL , other)

Experience with configuration automation (puppet, chef)

Virtualization experience (VMWare, Openstack, Xen, etc.)

Nice to Have:
Experience with build automation and scripting. (e.g. Python, BASH, Ant, Gradle, Jenkins, Hudson, etc.)

Linux software packaging experience (rpm, debian)

Software and or binary repository setup and maintenance (yum, artifactory, debian, etc.)

Infrastructure knowledge and experience (networking, SANs, servers)
Mes jums siūlome
Other perks joining our team
40 hours per week Standard

Pleasant and family friendly working environment

All social security paid

Long term continuous project work

Excellent career and development opportunities in a global environment

Professional IT training

Competitive life + health insurance

Annual performance related bonus scheme

Casual dress code

Challenging work

Flexible working hours

Free snacks and drinks, Xbox, TV, table foosball

We cover 50 % of your gym at "Impuls" membership

Social gatherings, parties and teambuilding events
Atlyginimas
1300–1700 Eur atskaičius mokesčius
Derybų klausimas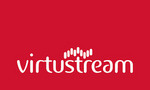 UAB "Virtustream LT"
Virtustream, a Dell Technologies Business, is the enterprise-class cloud service and software provider trusted by enterprises worldwide to migrate and run their mission-critical applications in the cloud. For enterprises, service providers and government agencies, Virtustream's xStream cloud management platform and Infrastructure-as-a-Service (IaaS) meet the security, compliance, performance, efficiency and consumption-based billing requirements of complex production applications in the cloud—whether private, public or hybrid. Virtustream is headquartered in Washington, DC with major operations in 10 countries.
Informacija apie UAB "Virtustream LT"
3340 €
Vid. atlyginimas bruto
(3.5 karto didesnis už LT vidurkį)
2-3 mln. €
Pajamos 2016 m.
Darbuotojų pasiskirstymas pagal atlyginimus (neatskaičius mokesčių):
25% uždirba iki 2437 €
25% uždirba 2437-3109 €
25% uždirba 3109-4283 €
25% uždirba nuo 4283 €
Vadovas: Kamilė Ciechanavičiūtė