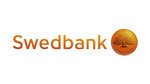 More about company »
Software Engineer (Back-End) to Digital Banking
Job description
Who we are?
We are Digital Banking division with employees located in Sweden, Tallinn and Vilnius, working together in autonomous cross-functional teams that take full responsibility for deliveries within assigned Value Stream - starting from idea pitch up to development and maintenance. Our deliveries are visible to 3.8 million Swedish internet bank and 2.5 million Swedish mobile bank customers.
Our technology stack:
Back End: JEE, Servlets, Web services, REST, Spring;
Front End: ES6, HTML5, AngularJS, CSS3, node.js;
Dev. environment: GIT, RTC, Gradle, WebSphere Application Server, Eclipse, WebStorm, imagination.
Who are we looking for?
Looking for experienced Back-End engineer to join our Team!
We do expect that you:
Have a passion for back-end development and experience in Java;
Are a proactive team player who enjoys sharing knowledge with colleagues;
Are engaged and eager to make things happen;
Have an open mindset and willing to work in Agile world (AND do your part creating it around you!);
Have ability to travel for several days per month.
What we offer for you?
We offer you chance to make a real impact and to be in the forefront of the banking digitalization in Swedbank, one of the strongest organizations in the region.
To work in a really friendly atmosphere and have plenty of opportunities to grow and deliver extra miles. You will work with talented and committed colleagues in a sociable IT environment.
Health insurance, different trainings and development programs, career opportunities within organisation, free days to celebrate important life events or to build up with your team and other good things are "on the house".
How does recruitment process look like?
There will be 2 steps. In the 1st meeting you'll meet team members, get a written code with a task to review it and then share your insights with our developers.
During same time you are welcome to get all details about technical stack, way of working and raise all other kind of questions to the team.
For the second step we'll invite you to visit us again and meet Evelina as a recruiter and Mindaugas as this team's manager. This interview will be based more on your experience, soft skills and motivation.
After that, hopefully both sides are happy with what they've heard and we'll invite you to join our team!
Since we are currently experiencing some technical difficulties with our recruiting portal, please send your application to If you still wish to apply through Easycruit (pressing the "Send application" link), please make sure that after you have sent your application there is a follow-up e-mail. If there is none, please let us know by contacting our career consultant by e-mail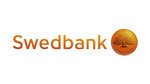 Swedbank
Group IT's role in Swedbank is to provide the bank with a stable IT operation that is up and running 24 hours per day. Together with Business Areas and Group functions we transform Swedbank into a modern bank both in terms of digitalization as well as way of working. Group IT provides services that are reliable and secure, and that meet customer expectations. We are approximately 600 employees located in Stockholm, Tallinn, Vilnius and Riga.

Swedbank is the bank for the many. As an employer we favour inclusion, support workforce diversity and are leading in gender equality. We welcome all applicants regardless of gender, ethnicity, religion or other conviction, age, gender identity or expression, sexual preference, or disability. To find out more about Swedbank as an employer, visit swedbank.com/work-with-us
Information about Swedbank
1591 €
Avg. salary gross
(78% didesnis už LT vidurkį)
> 100 mln. €
Revenue 2015 y.
Company manager: Dovilė Grigienė