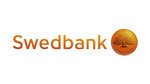 More about company »
Software Engineer in Group Data Warehouse (Risk Management area)
Job description
Risk Management team in Group Data Warehouse Value Stream is responsible for delivery of data warehouse analytical services and data for risk management functions in Swedbank, mainly for services in Credit Risk, Market Risk and Anti-Money Laundering areas.
About the job
You will be part of an agile, cross functional team focused mainly on Credit Risk, Market Risk or Anti-Money Loundering area. You will work in close collaboration with other team members, Scrum Master, Product Owner and business side within projects and while ensuring existing services sustainability.
The aim of developer role is to concentrate on development tasks with possibility to grow into software engineer who could do also requirement analyses, testing and service maintenance in the same area. We are willing to become "T" shaped as much as we can.
We expect you to have:
Experience with database development/testing
Advanced SQL
Experience with ETL (ODI – Oracle Data Integrator) tools is considered as an advantage
A good understanding of Business Intelligence
Analytical and logical skills
A desire to work within an Agile team
Good communication skills
Good spoken and written in English
Relevant university degree
We offer:
Opportunity to develop in one of the largest data warehouses in the Nordics
To become an expert and learn best practices in BI development
Great opportunities for professional and personal development in a modern and dynamic international environment
Opportunity to travel within the Swedbank home markets (Sweden, Estonia, Latvia, Lithuania)
Competitive salary and fringe benefits
The opportunity to become a Swedbank shareholder through share-based reward program
Potential next steps in your career after this job
Scrum Master
Agile Product Owner
Team Manager
Architect
Why work with us:
We are a team located in 4 cities in 3 Baltic countries, we have started our Agile journey year ago and we are learning every day.
What team members say about Team:
We are the team which is full of supportive people and we have friendly atmosphere. Every one of us have ability to express their needs and do tasks which suits best.
If you want to know how bank looks from inside, what it does these days, want to be a part of one of the largest data warehouses in the Nordics and want to become one of us, then join us!
If you are employed in Latvia, please note that salary offered for this position ranges from 2300-3400 EUR gross i.e. before taxes*.
In Swedbank salary offer for the final candidate is determined based on the predefined salary ranges for the position and depends on the level of competence and experience of the candidate. Salary is one part of the overall remuneration including variety of other benefits and many opportunities provided by Swedbank.
Pursuant to Section 34.5 of the Credit Institutions Law and for the purposes of legitimate interests of Swedbank, the formal employment restrictions and integrity requirements of the shortlisted candidates will be assessed.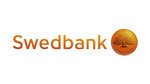 Swedbank
Swedbank is the bank for the many people, households and businesses. As an employer we favor inclusion, support workforce diversity and are leading in gender equality. We welcome all applicants regardless of gender, ethnicity, religion or other conviction, age, gender identity or expression, sexual preference, or disability.

We are looking for employees who share our values - open, simple and caring - and want to contribute to enabling people, businesses and the society to grow. If you have ambition and share our attitude, you will find many challenges here. At Swedbank you have possibilities to grow. It is your drive and commitment that determine how you develop.
information about Swedbank
2362 €
Avg. salary gross
(83% didesnis už LT vidurkį)
Distribution of employees by salary (before taxes):
25% earn up to 1330 €
25% earn 1330-1821 €
25% earn 1821-2887 €
25% earn more than 2887 €