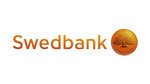 More about company »
Software Engineer (JAVA) to Baltic Customer Development Unit
Darbo pobūdis
About us
Our team works on customer data related projects and develops iBank and applications used in branches. We work in agile way, value quality, openness and creative way of thinking. After work we spend time actively: running, riding bicycle, playing volleyball. We enjoy spending time with our colleagues after working time by playing board games or going on a bicycle trips.
About the job
Asa Software Engineeryou are welcome to join us to:
do system design & development (& automated tests);
do development in good quality;
do code reviews & knowledge sharing;
work Agile.
About you
Background:
passion for Java and professional experience with it;
experience in development projects;
care for the end result and understand business value of what you do;
wish to work in international teamand use English as a working language.
Advantages:
experience in Scrum;
it's good if you have experience in one or many oftechnologies we use;
university degree in computer science or similar.
Technology stack:
Back end: Java SE, Spring, REST, Liberty, Oracle DB.
Dev. environment: GIT, Gradle, IntelliJ IDEA, Linux.
Front-end: HTML5, JQuery.
Tests: JUnit, Mockito, Mocha, Selenium.
We offer
Interesting and challenging projects that touches millions of customers in multiple countries, professional colleagues, also need to mention fun, friendly atmosphere and plenty of opportunities to grow. We are proud of great working atmosphere, healthy microclimate. We would like to welcome you to open, simple and caring working culture. And talking about more tangible – health insurance, different trainings and development programs, career opportunities within organisation, free days to celebrate important life events or to build up with your team and other good things are waiting for you.
Since we are currently experiencing some technical difficulties with our recruiting portal, please send your application to If you still wish to apply through Easycruit (pressing the "Send application" link), please make sure that after you have sent your application there is a follow-up e-mail. If there is none, please let us know by contacting our career consultant by e-mail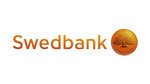 Swedbank
"Swedbank" siekia skatinti stiprią ir tvarią daugelio gyventojų ir įmonių finansinę padėtį. Savo namų rinkose Švedijoje, Lietuvoje, Latvijoje bei Estijoje "Swedbank" teikia visas bankines paslaugas privatiems asmenims ir įmonėms. "Swedbank" grupės įmonės kviečia visus, norinčius dirbti tarptautinėje organizacijoje, kurios vertybės – atvirumas, paprastumas ir rūpestingumas, bei prisidėti prie gyventojų, įmonių ir visuomenės finansinio augimo. Jei esi ambicingas ir pritari mūsų požiūriui, čia rasi daug iššūkių. "Swedbank" suteiks tau galimybę augti. Tavo veržlumas ir pasišventimas atvers tobulėjimo galimybes.
Informacija apie Swedbank
1591 €
Vid. atlyginimas bruto
(78% didesnis už LT vidurkį)
> 100 mln. €
Pajamos 2015 m.
Vadovas: Dovilė Grigienė