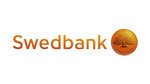 More about company »
Software Engineer (PL/SQL)
Darbo pobūdis
Baltic Customer Development cross functional team is responsible for Customer master data and related processes developments in Baltics. Team both support external projects in other business areas and group functions and as well runs internal projects to improve the level of Customer data related processes and systems. The team is working closely with product owners, business analysts and other IT teams across Swedbank. The focus of our team is to continuously deliver high value to the bank's customers and users as fast as possible, with excellent quality and stability. We work agile!
We are looking for a new member to work as a Software Engineer. As a member of the cross-functional agile team you will be responsible for our services development and maintenance.
Your tasks will be ranging from defining and designing technical requirements and building highly reliable applications to improving existing solutions and helping to support production systems. You will be involved in analysis, design, development, testing and implementation of our IT systems. If you are energetic, have analytical mindset and are ready to work with complicated systems - join us.
Could you be the one?
You might be the one for us, if you have strong knowledge about and previous experience with PL/SQL, an analytical mindset("but why?" is our favourite question) and readiness to work in Agile environment. Experience in test-driven development and proficiency at design of applications are strong advantages. You are more than welcome to join us, if you have:
proficiency at design of applications and business process analysis;
experience in work with large database development, especially Oracle;
knowledge of these are considered as an advantage: PL\SQL, Java, JavaScript;
willingness to learn is huge advantage ;)
good communication skills + good spoken and written English;
and you are goal–oriented and true team player.
Your daily tasks would be:
to be active member of Agile team;
participate in design & development of applications;
will use PL/SQL and Java .
We offer:
opportunity to join a highly skilled and experienced team;
possibility to participate in international projects and go to business trips;
work experience in a large international corporation;
career opportunities and trainings;
various small perks and other benefits.
Since we are currently experiencing some technical difficulties with our recruiting portal, please send your application to If you still wish to apply through Easycruit (pressing the "Send application" link), please make sure that after you have sent your application there is a follow-up e-mail. If there is none, please let us know by contacting our career consultant by e-mail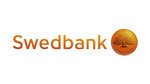 Swedbank
"Swedbank" siekia skatinti stiprią ir tvarią daugelio gyventojų ir įmonių finansinę padėtį. Savo namų rinkose Švedijoje, Lietuvoje, Latvijoje bei Estijoje "Swedbank" teikia visas bankines paslaugas privatiems asmenims ir įmonėms. "Swedbank" grupės įmonės kviečia visus, norinčius dirbti tarptautinėje organizacijoje, kurios vertybės – atvirumas, paprastumas ir rūpestingumas, bei prisidėti prie gyventojų, įmonių ir visuomenės finansinio augimo. Jei esi ambicingas ir pritari mūsų požiūriui, čia rasi daug iššūkių. "Swedbank" suteiks tau galimybę augti. Tavo veržlumas ir pasišventimas atvers tobulėjimo galimybes.
Informacija apie Swedbank
2070 €
Vid. atlyginimas bruto
(2 kartus didesnis už LT vidurkį)
> 100 mln. €
Pajamos 2015 m.
Darbuotojų pasiskirstymas pagal atlyginimus (neatskaičius mokesčių):
25% uždirba iki 1124 €
25% uždirba 1124-1555 €
25% uždirba 1555-2540 €
25% uždirba nuo 2540 €
Vadovas: Dovilė Grigienė