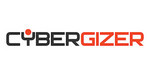 Software engineer / Programinės įrangos inžinierius
Online interview
Job description
We're looking for a Ruby Engineer with 1-3 years of experience and readiness to join our team, learn and grow together.
You will be responsible for imposed programming tasks implementation.
We accept CV in English or Lithuanian language.

Mes ieškome "Ruby" inžinieriaus, turinčio 1 - 3 metų darbo patirtį ir pasirengusio prisijungti prie mūsų komandos, mokytis ir augti kartu su mumis.
Šioje pozicijoje būsite atsakingas už programavimo užduočių įgyvendinimą.
CV gali būti atsiųstas anglų arba lietuvių kalba.
Requirements
Tech Requirements: / Techniniai reikalavimai:
Ruby, Rails, Dry-rb, Elixir (optionally / pasirinktinai);

Postgres/MySQL, MongoDB;

Sidekiq, ElasticSearch/Algolia, Rspec;

Angular/React/Vuejs (big plus, but not mandatory / didelis privalumas, bet neprivaloma);

Docker;

Circle CI/Gitlab CI/GH Actions/Travis CI/Jenkins.

Soft Skills / Asmeniniai įgūdžiai:
English language proficiency (B1/B2) / Anglų kalbos mokėjimas B1 / B2 lygiu;

Attention to details / Atidumas detalėms;

Eager to help teammates, share knowledge, and learn / Noras padėti kolegoms, dalytis žiniomis ir mokytis.
We offer
Flexible working hours / Lanksčias darbo valandas;

Remote work possibility / Nuotolinio darbo galimybę;

Offices in Vilnius, Minsk, Saint Petersburg / Biurus Vilniuje, Minske, Sankt Peterburge;

Office perks, English trainings, Sport and etc. / Patogią darbo vietos lokaciją, anglų kalbos kursus, sporto užsiėmimus ir kt.;

Salary according to your qualifications / Darbo užmokestį atitinkantį kvalifikaciją;

Opportunity to climb career ladders / Galimybę kilti karjeros laiptais.
Salary
950-3480 eur/mon. net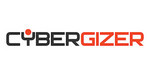 UAB "Cybergizer Europe"
UAB "Cybergizer Europe" is a rapidly growing IT company which provides software's, mobile apps', website's development and engineering infrastructure services.
Please be informed that for the purpose of employee recruitment, the personal data provided by the candidate shall be processed for 3 months from the moment of announcing the personell selection.

UAB "Cybergizer Europe" yra sparčai auganti IT kompanija, kuri teikia programinės įrangos, mobiliųjų programėlių, internetinių svetainių kūrimo ir inžinierinės infrastruktūros paslaugas.
Informuojame, jog darbuotojų atrankos tikslu, Jūsų pateikti asmens duomenys bus tvarkomi 3 mėnesius nuo darbo skelbimo publikavimo momento.