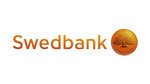 More about company »
Specialist at Corporate Clients Support subdepartment
Job description
About the job:
You will be working in a team of friendly professionals and providing support to corporate customers. Together with client executives you will be responsible for building sustainable relations with our corporate customers. Your daily job will include preparation of credit proposal documentation and timely management of decision implementation process. Tasks will also include covering relevant documents collection, close cooperation with internal and external stakeholders (especially involved in credit and mortgage agreements conclusion processes) and organizing credit disbursements. Furthermore, you will be strongly involved in performing enhanced customer due diligence and advising corporate customers on daily banking services. All in all, you will be the first or second contact person to the assigned portfolio of corporate customers and responsible for taking care of any and all corporate customers' needs towards the bank.
About you:
You will like this job if you thrive in a fast-paced, high standards and tight deadlines environment, want to develop numerous personal skills and have a vast curiosity to learn new things from the best professionals. You will succeed if you are a natural relationship builder and enjoy communicating with people as well as solving problems. Besides, you should have a strong sense of responsibility, critical thinking, detail orientation and entrepreneurial spirit willing to look for efficiencies in order to improve customer experience.
Previous roles relevant for this position, e.g.
Specialist in financial markets, lending, cash management, factoring, loan administration and agreement preparation areas;
Client service specialists.
We offer:
We believe that long-lasting relationships with our customers and employees create the foundation for sustainable business. We would like to welcome you to the international organization, where you can apply your knowledge in creating relevant, efficient and innovative services to our clients. We offer you broad development and learning possibilities under professional leaders, we value healthy lifestyle culture and a work-life balance. When people grow – businesses and society grow.
Want to know more?
If you have questions about the position, please contact the recruiting manager, Deimantė Andriuškevičiūtė (Tel.: , email.: if you have questions related to the recruitment process, please contact Career consultant Indrė Giedraitienė, email.:
Salary for this position ranges from 1 300-1 900 Eur EUR gross i.e. before taxes.*
In Swedbank salary offer for the candidate is determined based on the predefined salary ranges for the position, and depends on the level of competence and experience of the candidate. Salary is one part of the overall remuneration including variety of other benefits and many opportunities provided by Swedbank.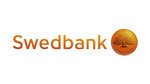 Swedbank
Swedbank is the bank for the many people, households and businesses. As an employer we favor inclusion, support workforce diversity and are leading in gender equality. We welcome all applicants regardless of gender, ethnicity, religion or other conviction, age, gender identity or expression, sexual preference, or disability.

We are looking for employees who share our values - open, simple and caring - and want to contribute to enabling people, businesses and the society to grow. If you have ambition and share our attitude, you will find many challenges here. At Swedbank you have possibilities to grow. It is your drive and commitment that determine how you develop.
information about Swedbank
2362 €
Avg. salary gross
(83% higher than LT average)
Distribution of employees by salary (before taxes):
25% earn up to 1330 €
25% earn 1330-1821 €
25% earn 1821-2887 €
25% earn more than 2887 €