Job ad is not active
You cant candidate to this job ad anymore, but check out other:
DARBO RINKOS LYDERIS 2022
Tarp TOP 30 Lietuvoje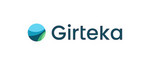 Spedition Operations Manager
Job description
We are looking for a new team member Spedition Operations Manager to join our spedition team. You would be responsible for providing support to carriers with their logistics needs, handling inquiries and complaints during cargo transportation.
Your Responsibilities:
Active communication with existing carriers.
Record keeping of information on the movement of vehicles and ensuring cargo transportation control.
Prompt communication with colleagues and carriers in solving problems arising during cargo transportation.
Administration of transportation documents.
Our Expectations:
Independent decision maker with ability to process and manage a large amount of information.
Good knowledge of Polish language (both oral and written), knowledge of English is a great advantage.
Excellent communication skills, a sense of responsibility and the ability to work in a team.
Attention to detail, analytical thinking.
We Offer:
Career opportunities: 77% of our management has grown along with the company and as many as 30% of our colleagues progress up the career ladder every year.
Learning and development: participating in internal and external training, seminars, working sessions, mentoring, and management programs.
Health and well-being: Health insurance with the possibility of choosing the most relevant program. 50% compensation for both breakfast and lunch, free fruits and cakes. Opportunity to play sports and use our partners' discounts.
Flexibility: our company offers the opportunity to work for 30 days from any EU or Schengen country. We have set up a special fund for those who want to volunteer, and we provide off days to give you time to volunteer.
Collaborative culture: We believe in the power of teamwork and people connection because we can only create value by achieving results together and supporting career advancement, therefore we have an office-first approach with occasional possibilities to work from home.
Rewards and recognition: Rewards on work anniversary occasions, days off during your birthday, and holiday gifts are included. Team-building events, various initiatives, and like-minded clubs.
Salary
1500-1870 €/mon. gross

DARBO RINKOS LYDERIS 2022
Tarp TOP 30 Lietuvoje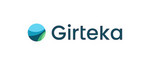 Girteka įmonių grupė
We create responsible logistics for an exciting future! Our strategic dream is to become a leader in the logistics sector in Europe by 2026. This ambitious goal makes our daily work even more meaningful and inspires us to surpass ourselves. Together, by creating a modern and advanced international company, we foster an open and friendly corporate culture where everyone is treated with respect. Join the Girteka Group and take the lead of your career with the company that is setting impressive possibilities to grow.
information about Girteka įmonių grupė
3540 €
Avg. salary gross
(2 kartus didesnis už LT vidurkį)
3-5 mln. €
Revenue 2022 y.
Distribution of employees by salary (before taxes):
25% earn up to 2277 €
25% earn 2277-3025 €
25% earn 3025-4242 €
25% earn more than 4242 €