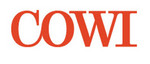 JOIN OUR STRUCTURAL DEPARTMENT IN VILNIUS or KAUNAS
Have you ever wanted to work with a great team and develop both personally and professionally? Are you or would you like to be an expert in designing precast concrete structures? Do you have hands-on experience with working in structural field? Then join us and we can be outstanding together!

You will become a part of our growing Structural engineering team. COWIs Engineering team in Vilnius has more than 30 highly skilled experts. We offer expert advice on all types of buildings across Sweden, Norway and Denmark. We take a holistic approach to our projects, focusing on most efficient and sustainable solutions.
EXTEND YOUR POTENTIAL IN A GLOBAL TEAM OF EXPERTS
You will join our team of experts and work closely with the lead of our structural engineering team in Vilnius and Kaunas as well as our customers and colleagues from Sweden, Norway and Denmark.

On a day-to-day basis, you will:
› Design precast concrete structures for different types projects
› Perform static calculations and/or modelling
› Prepare technical documentation, participate in project team meetings
› Mentor and develop less experienced team members



COWI is a leader within our field because our employees are leaders within theirs. We invite you to learn from the best and expand your potential in an outstanding environment, where we collaborate on shaping tomorrow's societies. Alongside your manager, you outline the path for your development and build your expertise on a day-to-day basis, working on global and local assignments.

COWI is not only great because of your possibility to grow but we as well offer:
› Possibility of business trips
› Possibility to work from home
› 1 extra day off after birthday
› Health insurance after probation period
› Salary for this position starts from 1600 EUR before taxes. We believe in your professional capability therefore the final offer will be based on your competencies and experience.
YOUR SKILLS. OUR TEAM. TOGETHER, WE DESIGN THE FUTURE
Your skills are the key to our success. Working across borders and disciplines, we share knowledge and build strong relationships with colleagues and customers. You contribute your expertise and get to learn from the best.

To succeed in this position, we believe that you should be a team player with good communications skills who can work structured with a strong focus on quality and deliverables.
Furthermore, you should:
› Hold Bachelor's or Master's degree in civil engineering
› Have at least 3 years of experience
› Be familiar with Eurocodes
› Have experience of using Impact, Tekla or Revit software
› Having experience with FEM Design or Robot Structural Analysis software knowledge would be an advantage
› Be able to speak and write in English language

DO YOU HAVE ANY QUESTIONS?
Please call Head of Structural Department, Aivaras Skliutas on tel. +37069692024.


HOW TO APPLY
Click on the link below and tell us why you are the right person for this role. We look forward to receiving your application as soon as possible since the recruitment process is ongoing. The application deadline is stated at the top of the page.

EQUAL-OPPORTUNITY EMPLOYER
COWI provides equal employment opportunities (EEO) to all employees and applicants for employment without regard to race, colour, religion, sex, national origin, age or disability. This policy applies to all terms and conditions of employment, including recruiting, hiring, placement, promotion, termination, layoff, recall, transfer, leaves of absence, compensation and training.
Salary
From 1600 eur/mon. gross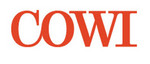 UAB "COWI Lietuva"
COWI is a leading consulting group within engineering, economics and environmental science that creates value for customers, people and society.

Join us in COWI Global Finance Services (GFS) in Vilnius and be part of finance team who supports COWI vision - to create coherence in tomorrow's sustainable societies.
See all ads of this company (6)
information about UAB "COWI Lietuva"
2538 €
Avg. salary gross
(67% higher than LT average)
5-10 mln. €
Revenue 2019 y.
Distribution of employees by salary (before taxes):
25% earn up to 1800 €
25% earn 1800-2165 €
25% earn 2165-2752 €
25% earn more than 2752 €