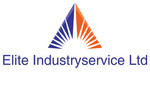 More about company »
Suvirintojai (Welders) 136/111
1600-2600
€/mėn.
Į rankas
Darbo pobūdis
Welders 136/111 to work in the German shipyard.
40-50 hours weekly.
Duration 6/2 weeks.
Salary depends on your earlier experience and weekly hours.

Suvirintojai 136/111 dirbti Vokietijos laivų statykloje.
40-50 valandų per savaitę.
Trukmė 6/2 savaitės.
Atlyginimas priklauso nuo jūsų ankstesnės patirties ir savaitinių valandų.
Reikalavimai
You must have the following :
Hot works licence

Occupational safety card

Certification for 136 PE/4G (PF/3G)

Certification for 111 PE74G (PF/3G)

Privalote turėti:
Įkaitusių darbų licencija

Darbo saugos kortelė

Sertifikavimas 136 PE/4G (PF/3G)

Sertifikavimas 111 PE74G (PF/3G)
Mes jums siūlome
Free housing.
Working clothes etc.
100€ visit home money every 6 weeks.
Possibilities worldwide.

Nemokamas būstas.
Darbo drabužiai ir t.t.
€100 aplankyti namų pinigus kas 6 savaites.
Galimybės visame pasaulyje.
Atlyginimas
1600-2600 €/mėn. į rankas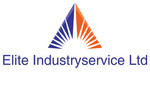 Elite Industryservice Ltd.
Elite Industryservice Ltd. is an recruiting/human resource company. We have many partners worldwide.
Our company rent many kind of workers.

Elite Industryservice LTD. yra įdarbinti/žmogiškųjų išteklių bendrovė. Mes turime daug partnerių visame pasaulyje.
Mūsų kompanija nuomoja įvairių rūšių darbuotojus.