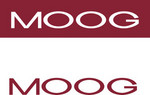 Job description
You would be accountable for:
Ensuring the reliability of products through the analysis, troubleshooting, modification, and repair of electronic components, parts, equipment, and systems at various stages of the productions process as well as the development of test apparatus and methods to prove that functionality and design meet industry and customer specifications.
Your responsibilities would be:
Develop testing protocol for various aspects;

Identify, analyze and create detailed records of problems that appear during testing;

Design test plans, procedures, scenarios;

Create detailed, step-by-step documentation of test procedures;

System test execution.
Requirements
Here's what you'll need to be considered for this opportunity:
Engineering degree or equivalent (might be a last year student);

Similar work experience (at least 1 year);

Good understanding of mechatronic systems;

Excellent communication skills, both written and verbal while being enthusiastic, motivated and self-driven;

Flexibility in task assignment and willingness, and ability to switch tasks as needed in a fast paced work environment;

Good English speaking skills.
We offer
At Moog we work in an environment where people trust, respect and encourage one another. We believe in our people, and it shows in everything we do. We invite you to become part of our continued success.
Salary
1600-1700 eur/mon. gross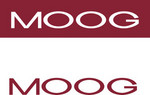 UAB "Viltechmeda"
UAB "VILTECHMEDA", pasaulinės Moog Inc. grupės narė - nuo 1993 metų kurianti ir gaminanti medicinos prietaisus - infuzinius švirkštinius siurblius, tiekianti savo gaminius Lietuvos gydymo įstaigoms, bei eksportuojanti į daugiau kaip 80 pasaulio šalių.