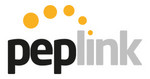 More about company »
Technical Copywriter
From 800
eur/mon.
Net salary
Job description
Peplink is an unbreakable connectivity company, that creates wireless networking products which are ready for tomorrow's world (5G, IoT, WiFi 6).

We are engineering driven company & we are looking for a new team member.

We are seeking for a skilled storyteller with can-do attitude and ability to express complex wireless networking topics in a simple way. We are looking for a person passionate about cutting edge technologies and willing to generate more awareness for a global networking brand. We hope that you will share your ideas with us and those will help us in overall brand building in long term.
In this position you won't be limited to writing only. We hope that you will be as well willing to participate in presenting our products and solutions on our Youtube channel.

More about company:
Requirements
2+ years of experience

Interested in long term brand building with an international team (Colleagues in LT/ US / HK)

Professional writing experience within an agency or marketing organization preferred

Excellent writer with excellent grammar and editing skills (English language)

Collaborative team player with communication and presentation skills

Demonstrated initiative and strong problem-solving skills

Creative and innovative thinking and planning

Ability to understand and explain new technology concepts and procedures in compelling ways

Able to balance multiple projects and deadlines

Experience in B2B copywriting preferred

Knowledge of the information technologies market preferred

Passion for cutting edge technologies

Ability to work across functions, level and remote sites
We offer
Opportunities to grow professionally in a fast paced, innovative field while working with the latest technologies on the market.

A friendly, purpose-oriented team

Work-life balance and support for career development

Great working conditions

Flexible working hours, additional holidays and health snacks

Want to know more about it? Then let's apply!
Salary
From 800 eur/mon. net salary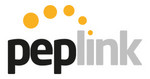 Peplink
We are passionate engineers company developing unbreakable wired and wireless connectivity products. From home-office users, to enterprise-branch networks, to emergency vehicles, our unique solutions helped to increase bandwidth, improve WAN reliability and lower costs. For those who are interested to be part of a team creating create tomorrow's products (5G, WIFI 6, SD-WAN) are welcome to join.

More about company: