Job ad is not active
You cant candidate to this job ad anymore, but check out other: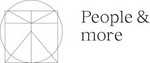 TECHNICAL PRODUCT LEAD MANAGER (IT)
3500-5000
€/mėn.
Į rankas
Online interview
Приймаємо українців
Description
Nordic crypto company revolutionizing the global entertainment industry. With the help of Blockchain, NFT and smart contract technologies we aim to change the rules of the game. Empowering artists and preventing scalping we will create a significant value chain to all participating parties.
Vilnius is becoming their development hub and they seek experienced professionals to join a team and grow together. A multinational team of well-known cofounders, tech leaders and other leading crypto industry project partners will guarantee you a dynamic and positively challenging environment.
Job Description
Track progress and provide updates on products statuses to all levels of stakeholders;

Check-in with the dev team about forthcoming deadlines;

Manage the whole development and release cycle;

Break down complex business requirements into manageable projects, interface with multiple teams and third party providers, and successfully deliver technical solutions in a timely manner;

Lead efforts to identify risks, resolve key project conflicts, and establish appropriate resolution paths.

Responsibilities
To create ownership of product;

To lead, motivate team;

Backend, block-chain, frontend, design teams coordination;

Daily product development with cofounders;

Coordination of partners;

Reporting and status updating;

To propose solution architecture and develop with team;

Market analysis and product improvements.
Experience in Agile or/& Scrum methodologies;

English at B2-C1 level;

Ability to think clearly, analyses quantitatively, problem-solve, and prioritize tasks.
Company offers:
Opportunity to be member of international company;

A position in a fast-growing startup company with the potential to become one of the Manager (CTO);

Awesome, young, friendly & open-minded team;

Modern office in the Vilnius, the flexible working hours.

More info:
Vilija Vitkė
M:
Atlyginimas
3500-5000 €/mėn. į rankas
There is depends of skills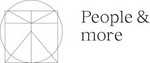 People&more
Mes profesionali komanda, išsiskirianti pagarbiu požiūriu tiek į darbdavių, tiek į darbuotojų poreikius. Padedame susirasti darbą tiems, kurie aiškiai žino, ko nori. Konsultuojame tuos, kurie savęs dar tik ieško, atskleidžiame jų stipriąsias puses, nurodome galimas veiklos kryptis. Vadovams padedame atrasti tinkamiausią kandidatą į pageidaujamą pareigybę, suformuoti tinkamą komandą!
Konsultuojame įvairiais personalo vadybos klausimais.

Daugiau informacijos:
Vilija Vitkė
Tel.:
You also might be interested in: