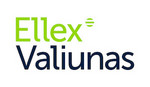 TEISININKŲ PADĖJĖJA (-AS) – REFERENTĖ (-AS) / LEGAL TEAM ASSISTANT
Online interview
Vilnius
- Advokatų kontora "Ellex Valiūnas ir partneriai"
Job description
Manage all legal documents or correspondence organized and up to date

Drafting of administrative contracts, letters, and other documents

Scheduling meetings, appointments and handling emails, business trips

Performing client billing duties in cooperation with Accounting Department

Providing all administrative support to legal professionals
Requirements
1+ year of administration experience

Strong organizational and planning skills

Proficiency in Microsoft Office suite

Fluency in English

Detail-oriented and responsible attention to every task

Multi-tasking mindset with can-do attitude

Friendly and loving to communicate personality
We offer
Growth prospects working in the largest legal team in Lithuania closely with recognized professionals

Opportunities to take on interesting responsibilities and contribute to improving work processes

Competitive salary depends on competencies and motivation

Innovative and dynamic working environment in the heart of Vilnius

Great team events and supportive corporate culture

Additional days off, yearly bonuses, wellness and health benefits and others.
Salary
1200-1800 eur/mon. gross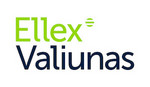 Advokatų kontora "Ellex Valiūnas ir partneriai"
Ellex Valiunas yra aukščiausios kokybės teisines paslaugas teikiančios ir didžiausios – per 150 teisininkų (kartu su verslo palaikymo komanda 250 darbuotojų) Baltijos šalyse jungiančios – advokatų kontorų "Ellex" grupės narė. Lietuvoje daugiau kaip dvidešimt penkerius metus mininti kontora "Ellex Valiunas" dirba tam, kad padėtų savo klientams saugiai realizuoti jų tikslus ir verslo idėjas, taip pat kurtų pažangią, socialiai atsakingą, teisingą verslo bei teisinę aplinką.
Ellex Valiunas – privilegijuotoji "Lex Mundi" narė Lietuvoje. Šis tinklas pasaulyje vienija labiausiai pripažintas ir didelę patirtį turinčias nepriklausomas advokatų kontoras iš daugiau nei 100 valstybių. Taip pat išskirtinės narės teisėmis priklauso tarptautinei asociacijai "World Services Group" (WSG), vienijančiai geriausius profesionalių verslo paslaugų teikėjus.