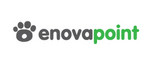 Tekstų rašytojas / COPYWRITER
1000-1700
€/mėn.
Į rankas
Darbo pobūdis
tekstų kūrimas, rašymas bei redagavimas anglų kalba;

blog'o įrašų rašymas apie kompanijos produktus bei susijusias sritis;

reklamos tekstų kūrimas;

informacijos rinkimas, sisteminimas ir publikavimas;

atliktų darbų ataskaitų teikimas.
Reikalavimai
puikios anglų kalbos žinios (raštu ir žodziu);

aukštasis išsilavinimas;

aiškus minčių dėstymas;

gebėjimas greitai rašyti;

dėmesys smulkmenoms bei kruopštumas.

Privalumai:
panašaus darbo pobūdžio patirtis;

įmonių vidinės komunikacijos išmanymas;

patirtis IT tekstų rašyme.
Mes jums siūlome
We offer an excellent benefits package;

A dedicated team of professionals to work with;

Personal and Career development;

A company that genuinely cares about you;

Flexibility to work in the way that brings out the best in you;

The ability to do what you love, in an environment that supports you;

Training, support, coaching and development.
Atlyginimas
1000-1700 €/mėn. į rankas
Depends on skills and motivation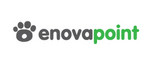 UAB "EnovaPoint"
EnovaPoint is the SharePoint solutions company. We deliver innovative software and cloud services to help hundreds of organizations around the world to automate everyday tasks.
Currently, we're rapidly expanding and looking for enthusiastic people to join our team.
___________________
WHY JOIN ENOVAPOINT?
We're a great place to work;

We're especially careful about who we hire;

We work hard to make sure every employee is given the freedom, tools, trust, and support to do the best work of their careers