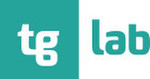 UAB "TG LAB" offers job:
UAB "TG LAB"
We are "TGLab" – a modern and creative IT company with in-depth knowledge in online gaming solutions development for market leaders, using cutting edge technologies.

We are different from other IT companies because we specialize in offering quality Sportsbook, Casino, and Poker products to our players and clients, and we cook it up from scratch.

High level technologies and solutions for gambling industry, franchise issuing, turnkey gaming solutions – you name it, we're doing it, and we know it works well, because it's been field-tested, debugged, and is constantly upgraded and improved.

If you ever wanted to work in gambling with a world-class team and compete on an international level with big industry players, then we are the right place for you.