Job ad is not active
You cant candidate to this job ad anymore, but check out other: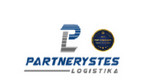 Transporto vadybininkų vadovas
2000-2200
€/mėn.
Į rankas
Vilnius
- UAB "Partnerystės logistika"
Darbo pobūdis
For the expansion of our team in Vilnius we are looking to hire a Head of Freight Forwarder. You will be part of a dynamic and growing team responsible for all European markets and regularly collaborate with colleagues from across Europe. You will also lead a team of dispatchers and develop the team according to the company requirements. The role will involve 50% daily operations and 50% leadership of the team.
UAB "Partnerystės Logistika" plečia savo veiklą Vilniuje ir ieško transporto vadybininkų vadovo. Būsite dinamiškos ir augančios komandos dalimi ir nuolat bendradarbiausite su kolegomis iš visos Europos. Taip pat ugdysite vadybininkų komandą pagal įmonės reikalavimus.
What you will be doing on a day-to-day basis:
Planning and dispatching of own truck fleet;

Looking for daily cargo orders;

Administration of documentation related to freight transport;

Ad hoc problem resolution and communication with drivers and clients;

Monitoring and controlling of orders;

Leading of a team of dispatchers.

Darbo pobūdis:
Krovinių paieška ir nuosavo transporto maršrutų planavimas, valdymas ir kontrolė;

Vairuotojų darbo laiko organizavimas bei kontrolė;

Su krovinių pervežimu susijusios dokumentacijos administravimas;

Operatyvus iškilusių problemų sprendimas bei informacijos teikimas klientui;

Užsakymų stebėjimas ir kontrolė;

Vadovavimas vadybininkų komandai.
Reikalavimai darbuotojui
To succeed in this role, you will have:
3-5 years of experience as a transport manager preferably for the markets Benelux, Germany and Switzerland

Preferably first experience in leading and managing a team

Experience with ERP systems and MS-Office

Advanced language skills in English and good language skills in Russian are required, language skills in German are a plus

Excellent communication and negotiation skills

Ability to work under time pressure and on multiple projects

Willingness to be flexible when needed

Team player

Reikalavimai:
3-5 metų transporto vadybininko - ekspeditoriaus patirtis, pageidautina Beniliukso, Vokietijos ir Šveicarijos rinkoms;

Pageidautina vadovavimo patirtis;

Patirtis dirbant su ERP sistemomis ir MS-Office;

Būtini pažangūs anglų kalbos ir geri rusų kalbos įgūdžiai, vokiečių kalbos žinios – privalumas;

Puikūs bendravimo ir derybų įgūdžiai;

Greitas problemų sprendimas;

Gebėjimas būti lanksčiam.
Įmonė siūlo
Be part of a young and dynamic team in a company with strong growth ambitions;

Open, goal-oriented, and motivated environment;

Possibility to actively drive growth;

Support from an experienced team and from colleagues across Europe;

Annual celebration and monthly team building events;

VIP ticket to "Žalgiris" football games;

Car parking.

Įmonė siūlo:
Tapti jaunos ir dinamiškos komandos dalimi;

Motyvuota aplinka ir galimybė augti;

Draugiškas kolektyvas ir kolegų pagalba iš Europos.

Metinės šventės įmonėje;

Kiekvieną mėnesį stiprinamas komandiškumas įmonėje;

VIP bilietai į Vilniaus "Žalgiris" futbolo varžybas;

Automobilių stovėjimo aikštelė;
Atlyginimas
2000-2200 €/mėn. į rankas
Kiekvieną mėnesį bonusai už pasiektus rezultatus.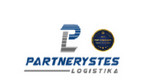 UAB "Partnerystės logistika"
Partnerystes Logistika is a partner firm of Transpartner Logistics. Headquartered in Basel, Switzerland, Transpartner Logistics is an agile logistics company which was founded more than 20 years ago. With an expanding network of partner firms across Europe, we can provide our clients with customised pan-European logistics services. As an international logistics company, we offer a vibrant work environment in which teams are connected across Europe. We ensure that information and knowledge is shared between the teams so that everybody can learn from each other and grow within their role. Despite the international nature of our business, we also strongly focus on our local presence in the respective markets. This we do with different initiatives such as the sponsoring of the local Vilnius football club "Žalgiris". In 2022 we were announced top company by Rekvizitai.lt.

UAB "Partnerystės Logistika" priklauso "Transpartner Logistics" grupei. "Transpartner Logistics" yra logistikos įmonė įkurta daugiau nei prieš 20 metų Šveicarijoje. Plečiantis partnerių įmonių tinklui visoje Europoje savo klientams galime teikti pritaikytas visos Europos logistikos paslaugas. Kaip tarptautinė logistikos įmonė siūlome gyvybingą darbo aplinką, kurioje komandos yra sujungtos visoje Europoje. Užtikriname, kad komandos dalytųsi informacija ir žiniomis, kad visi galėtų mokytis vieni iš kitų ir augti. Nepaisant tarptautinio mūsų verslo pobūdžio mes taip pat daug dėmesio skiriame į vietinį buvimą atitinkamose rinkose. Tai darome su įvairiomis iniciatyvomis, tokiomis kaip vietinio Vilniaus futbolo klubo "Žalgiris" rėmimas. 2022 metais Rekvizitai.lt mus paskelbė aukščiausia įmone.
informacija apie UAB "Partnerystės logistika"
5-10 mln. €
Pajamos 2021 m.
Darbuotojų pasiskirstymas pagal atlyginimus (neatskaičius mokesčių):
25% uždirba iki 1262 €
25% uždirba 1262-1305 €
25% uždirba 1305-1337 €
25% uždirba nuo 1337 €