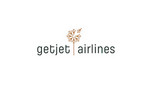 Job description
Perform travel arrangement and bookings for all office personnel, including Air/Ferry/Land Tickets, hotels, transfers, Visa application etc.;
Ensure that crew positioning is scheduled in efficient and effective manner according to duty/rest time regulations;
Provide crew members with all work-related necessary information and help if needed;
Investigate complaints regarding hotels, transfers and positioning arrangements and ensure elimination of substantial matter;
Search of new partners and preparing and renewing contracts with existing and new partners for better conditions, prices, benefits, etc.;
Collect detailed information about business trip expenses and provide to Finance department;
Inform other departments with necessary information about company travel arrangements and budget.
Requirements
Higher education;
Fluent English, Lithuanian language knowledge;
Computer based knowledge;
Experience in aviation sector would be a huge benefit.
Company offers
Financial gifts for family occasions;
Various financial support for family emergencies;
Paid 1 day off during the birthday month;
Various gifts for birthday anniversaries;
Travel on jump seats;
Various discounts and special offers provided by company partners;
Additional benefits package: health insurance, teambuildings, games, food treats, other fun activities in the office.
Salary 1100-1500 €/mon (net)
Salary
1100-1500 €/mon. net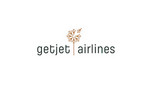 UAB "GetJet Airlines"
UAB "GetJet Airlines"

GetJet Airlines is a Lithuanian airline company, providing ACMI and charter services since 2016. GetJet Airlines operates a fleet consisting of Airbus A320 and Boeing 737 NG type aircraft. The company provides wet lease and charter services worldwide to airlines and tour operators, including Wizz Air, Corendon Airlines, Transavia, Norwegian, LOT, Tez Tour and others.
See all ads of this company (13)
information about UAB "GetJet Airlines"
2905 €
Avg. salary gross
(91% higher than LT average)
50-100 mln. €
Revenue 2021 y.
Distribution of employees by salary (before taxes):
25% earn up to 2134 €
25% earn 2134-2661 €
25% earn 2661-3405 €
25% earn more than 3405 €