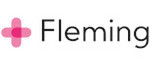 UI/UX engineer
1100-1800
€/mėn.
Į rankas
Job description
Fleming, a health startup, is developing digital solutions for the pain points of the current healthcare system. Our newest product is an app for remote mental health services.

We are currently looking for new team members that will help to transform the industry! If you are an experienced UI/UX designer with knowledge of web basics, we invite you to join us.

What will you do?

👉 Produce prototypes that require coding.
👉 Create application mockups.
👉 Turn mockups and wireframes into front end code.
👉 Collaborate with designers and developers teams.
👉 Write the code for the final website design.
👉 Conduct live application tests.
👉 Assists in planning, coordinating and executing engineering projects.
Requirements
✔️ End-to-end product design experience.
✔️ Design experience (web, Android, and iOS).
✔️ In-depth knowledge of user interface models, website functionality, and application design.
✔️ Solid knowledge of web basics (CSS/SASS, HTML, JS, Git).
✔️ Familiarity with PHP Laravel and React.js would be an advantage.
✔️ Knowledge of graphic design software.
✔️ Problem-solving mindset.
✔️ Familiarity with agile development methodologies.
What we offer
😴 Flexible working hours.
🤘 Challenging and learning environment.
🙏 Participation in a meaningful project.
🤩 Amazing office with a view to the Gediminas Tower.
🍫 Free snacks.
🤝 Work with an experienced team.
🎉 Informal and friendly work culture.
Atlyginimas
1100-1800 €/mėn. į rankas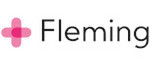 UAB "Medical Score"
Medical Score is where healthcare innovations are born. Our goal is to break down existing barriers to care and empower medical services with digital technology. Join our team and take part in the development of a new healthcare standard where no time or geographical limits stops individuals from receiving professional help when they need it most.
See all ads of this company (7)