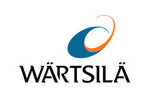 Vairo sraigto skyriaus serviso mechanikas/Vyr. serviso mechaniko
6,50-9
€/val.
Neatskaičius mokesčių
Klaipėda
- WARTSILA BLRT ESTONIA OU Lietuvos filialas
Darbo pobūdis
Savarankiškai atlikti nedidelį remontą

Išmatuoti įrenginio dalis ir sudedamuosius elementus

Teikti pagalbą techninio aptarnavimo inžinieriams
Reikalavimai
Žinios apie vairo sraigto dalis

Patirtis laivo vairo sraigto remonte - privalumas

Matavimo įgūdžiai

Anglų kalba

Turėti galimybę vykti dirbti į komandiruotes
Mes jums siūlome
Įdomų ir stabilų darbą novatoriškoje ir tarptautinėje darbo aplinkoje

Visas socialines garantijas

Profesinio tobulėjimo galimybes

Kvalifikacijos tobulinimo kursus

Darbas Lietuvoje ir komandiruotėse

Konkurencingą atlyginimą, priedus už rezultatus

Ir daugelį kitų motyvacinių paketų
Atlyginimas
6,50-9 €/val. neatskaičius mokesčių
Atlyginimas priklauso nuo turimos patirties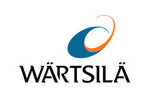 WARTSILA BLRT ESTONIA OU Lietuvos filialas
Wärtsilä is a global company which supports its customers throughout the lifecycle of their installations, providing service and maintenance as well as reconditioning solutions both for ship machinery and power plants. We have approximately 18,000 employees in 200 locations and are present in close to 80 countries worldwide. We provide service for equipment delivered by Wärtsilä and many other brands.
Wärtsilä BLRT Estonia OÜ is a joint venture company founded in 2005. It was set up between Wärtsilä and the BLRT Grupp of Estonia to service ships of the Baltic area. The joint venture is owned 51% by Wärtsilä and 49% by the BLRT Grupp.
We are present in two locations in the Baltic States: the main office is located Tallinn, Estonia and branch office in Klaipeda, Lithuania. The number of employees averages 140.
Wärtsilä BLRT Estonia is a customer oriented Service company providing the best engine and mechanical related Service to the industry. We deliver a wide range of fast, cost effective, local support for 2-stroke and 4-stroke diesel engines, propulsion complex and a variety of ship equipment, including auxiliary equipment, boilers, control and automation equipment and general steelwork. Our mission is to support our customers in their business by optimising their operations and product lifecycle. Our vision is to be the most valued business partner of all our customers.
See all ads of this company (3)