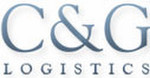 Van driver: 6 weeks work / 2 weeks off
Online interview
Job description
C&G Logistics performs high quality express transports of airmail and airfreight. Mostly our transports are from airport A to airport B. Our clients are postal operators (Royal Mail, TNT, Deutsche Post) and express services (DHL, UPS, FedEx). With many airplanes grounded we have a hugh demand and are hiring new drivers.
Our work is normaly night shift working or early mornings. A typical shift is like this:
goo.gl/maps/CEcsmxGbLspkd5V18
and back to FRA. The transport is operated 5x per week.
Requirements
Driving license B
3 years of experience in international road transport
Independent working
Friendly and professional approach to clients
Quality awarness
Technical understanding of a van
English writen and spoken
Criminal record without any issue
Awareness that you will abroad for six consecutive weeks
We offer
German working standards
48 hours per week over 6 weeks, compensated by 2 weeks off
Outstanding high payment
Brand new vans, replaced after 2 years of operation
Salary
1500 eur/mon. net
€ 3000,- net for a 6 weeks work / 2 weeks off term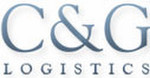 C & G Logistics GmbH
C&G is a solid german company, founded in 1994 and growing way above market development. We are private owned and managed company. If you want to be part of this success story, please send us your CV.