Job ad is not active
You cant candidate to this job ad anymore, but check out other: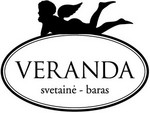 Nature of work:
Preparing meals in the restaurant's sustainable and responsible kitchen, where natural food products are a priority.
Here, seasonal products are transformed into elegant dishes.
Naturalness, freshness, culinary improvisation - we serve all this every day.

Work on a flexible schedule (full-time)

? Food preparation according to approved technological processes;
? Compliance with hygiene and safety requirements.
We expect from you:
✔ Desire to improve, interest in food production innovations;
✔ Ability to work in a team and individually;
✔ Sense of responsibility, honesty, diligence;
✔ Orientation towards a quality result;
✔ Experience in restaurant cooking.
We offer you:
✔ Competitive salary;
✔ Work in a professional environment;
✔ Professional development, training;
✔ Flexible work schedule (sliding);
✔ Full-time job.
Salary
From 1800 €/mon. gross
Motivational bonuses are available to the salary for excellent performance of the established or additional job functions.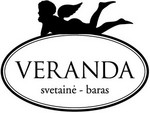 UAB "Ryto vėjas"
Living room-bar "VERANDA" - in the restaurant business since 2005.
In a green district of Vilnius and easily accessible.
With a spacious summer terrace, live jazz concerts, festive dinners.
We are happy that we have been successfully growing and working for 17 years.
The restaurant located in the wooden house of Žvēryna is like a living room where life is boiling.

There's jazz in the kitchen as well - seasonal products from Lithuanian farmers are transformed into elegant dishes of European cuisine.

We have live jazz on Veranda every Friday and Saturday. We welcome everyone who misses jazz in their life, or lives to the rhythm of jazz.

Living room-bar "Veranda"
Kęstuči str. 39, Žvērynas, Vilnius

facebook.com/svetaineranda
information about UAB "Ryto vėjas"
1-2 mln. €
Revenue 2021 y.
Distribution of employees by salary (before taxes):
25% earn up to 917 €
25% earn 917-1505 €
25% earn 1505-2079 €
25% earn more than 2079 €