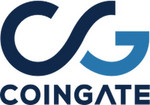 UAB "Virtualios valiutos" offers job:
UAB "Virtualios valiutos"
CoinGate is the trademark name of UAB Virtualios Valiutos, registered in Lithuania. Established in 2014, CoinGate is a software company developing programmatic solutions with the emerging blockchain technology at the core. With strong customer orientation, our team has developed a platform serving over 1,500 business clients and +45,000 registered users, and has established itself as a market leader for blockchain innovations.

Our mission is to be at the forefront of blockchain technology adoption worldwide. CoinGate founders have for several years envisioned the technology as something that will ultimately change the business landscape and governmental affairs by increasing transparency and improving efficiency at all levels. We strive to make that change happen.