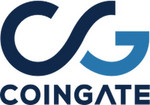 UAB "Virtualios valiutos" offers job:
UAB "Virtualios valiutos"
Established in 2014, CoinGate is a cryptocurrency payment gateway and exchange, serving over 4,000 business clients and 60,000 registered users. With the mission to spread cryptocurrency adoption worldwide, we have already established ourselves as a blockchain innovator in the payments sphere. See an article about us here: www.investopedia.com/news/coingate-launches-bitcoin-lightning-payment-pilot/.

A lot of exciting developments are happening in the crypto space right now and we are on the lookout for curious and ambitious personalities to join our team.