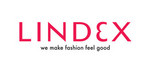 More about company »
Visual merchandiser, Akropolis, Kaunas
Darbo pobūdis
(temporary position)
We are looking for you, who are eager to be our expert of the visual look of the store.
Main responsibilities:
Interact with visitors and seek every opportunity to increase sales at all customer touchpoints enhancing the customer experience
Combine a Customer First focus with store tasks and work actively with additional sales. Work with styling, window and store displays, lighting and floor plan according to the Lindex Concept in order to create an inspiring customer experience
Work actively to reach both store common and individual goals
Take an active part in developing own and the teams skills and performance, contributing to a good working environment
Cooperate with all colleagues. Give and receive feedback in a constructive way
You need to have experience in sales, preferably from the fashion industry. Love customer service. You need to be able to read and speak English and have computer experience and Passion for fashion and retail. Service-minded, communicative and outgoing, excellent training skills.
We offer:
A bonus for sales goals
Many different employee benefits
Training and development opportunities
Additional information We will contact the second-round candidates.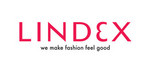 UAB "LINDEX"
Lindex is an international fashion company. Lindex assortment covers several different concepts within women's wear, lingerie, kids' wear and cosmetics. Lindex has approximately 5000 employees worldwide. The Head office is located in central Gothenburg, Sweden. Lindex is a part of the Finnish listed company Stockmann. Lindex is a vison and value driven company where our culture is key to our success - we act sustainable, empower each other, seek constant improvement, make business oriented decisions and make it simple. At Lindex We Make Fashion Feel Good, read more about what we do and what we stand for at lindex.com.
informacija apie UAB "LINDEX"
5-10 mln. €
Pajamos 2017 m.
Darbuotojų pasiskirstymas pagal atlyginimus (neatskaičius mokesčių):
25% uždirba iki 499 €
25% uždirba 499-603 €
25% uždirba 603-1024 €
25% uždirba nuo 1024 €