Job ad is not active
You cant candidate to this job ad anymore, but check out other: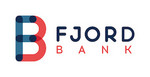 Male customer service specialist - team leader
Nature of work
You will be the leader of Fjord Bank's customer service team, which means that you will not only work with customers on loans, deposits, payments, evaluate their applications, solve problems, serve customers over the phone, but at the same time you will be responsible for the smooth operation of the department - you will distribute work to colleagues, take care of efficient allocation of resources, follow sales goals.
Responsibilities:
taking care of the smooth and efficient work of the department;

preparation of decisions on loans and deposits, making proposals and assistance in completing transactions;

comprehensive provision of a good customer experience, answers to all questions and problem solving, telephone communication;

communication with brokers or other intermediaries regarding customer financing issues;

participation in the development and testing of processes, new products.
Employee requirements
We are looking for someone who is a real professional in customer service, loan solutions, has leadership qualities and at the same time either has management experience or feels that he has outgrown his current shirt and wants a new challenge. It is very important that the candidate likes the job, because he will set the tone for the entire department, and will naturally be inclined to assume a leadership role.
customer service experience in the financial sector;

experience in evaluating loan applications and making decisions;

leadership experience and/or very strong leadership competencies;

strong emotional intelligence;

good computer literacy;

initiative, responsibility, desire to learn, curiosity, organization, team person are the qualities that describe you;

excellent knowledge of the Lithuanian language (oral and written);

at least intermediate level knowledge of the English language;

knowledge of the Russian language would be an advantage;

a big advantage if you have a recommendation (no matter what form).
The company offers
Work life balance
Remote work possibility
Office
Free snacks
Bicycle storage
Shower
Other
Computer for personal usage
The employment contract for this position is temporary (approximately 2 years), but if you show good results, we would like to offer you another, permanent position in our organization.

Working in an organization where every member is important, there is no strict hierarchy and results, insights and ideas are valued more than the current duties.
An interesting journey and growth together, as we plan to become one of the largest specialized banks in the Baltic States.
A friendly, free and result-oriented work environment.
A modern office in the center of Vilnius, Rinktinės st. 5 and convenient transportation.
Parking place in the city center.
Additional health insurance after the trial period.
Work from 9:00 to 18:00.

Remuneration

Fixed part of the salary + bonuses for team results. The bonus starts to be applied after the trial period. The final amount of salary will depend on your competences and experience.

Candidacy

If you see yourself as the CEO of Fjord Bank. as a customer service specialist/team leader, write 2-3 sentences about why you are suitable for this job and apply via CVbankas.lt by July 3. By applying, you confirm that you have familiarized yourself with and agree to the processing of personal data described in AB Fjord Bank's privacy policy ().
Salary
1300-1740 €/mon. net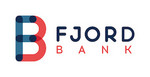 AB "FJORD BANK"
Fjord Bank is a next-generation digital bank with Scandinavian roots and a start-up attitude.
In December 2019, the European Central Bank granted us a specialized bank license, we started providing services in Lithuania in 2020, and we carried out our first expansion abroad in 2022: in Germany, Spain, Estonia. In 2023, we started providing services in the Netherlands.
We specialize in consumer financing and savings solutions. We aim to create a flexible, cost-effective business model based on technology and a fully automated process.