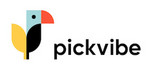 Darbo pobūdis
Do You want to be part of "Pickvibe"?
PickVibe is looking for a Web and App Designer to join our team and help us with the design of the Self Service system.
We are looking forward for a quality driven person, who designs user journey to perfection and knows how to cope the following challenges: A/B tests, usability tests with focus groups, real customers feedbacks, Google Analytics and HotJar data analysis. You will not only create a design, but also see and follow how these changes impact our customers.
Your main responsibilities will be:
Design Pickvibe website and APP;

Redesign existing website;

Follow Lean UX process in your daily tasks;
Reikalavimai
We expect that You:
Have at least 2 years of experience in WEB and App Design;

Have experience in designing self service systems, social networks, e-commerce or websites;

Have basic knowledge and ability to follow most effective design approaches (e.g. Design thinking, Lean UX, Growth Driven Design) in your daily tasks;

Have knowledge of wireframe tools (e.g. Adobe XD, Sketch, Figma);

Have up-to-date knowledge of Adobe XD and Photoshop;

Have pixel perfect attention to details;

Are eager to check your design by running A/B test and finding the winner.
Mes jums siūlome
As part of our team You:
Will experience what energy is like today – modern, innovative, and dynamic;

Will have full freedom to make a difference and be part of the development of the cultural-smart world;
Atlyginimas
Nuo 2000 €/mėn. į rankas
The final offer depends on experience and competence. Variable part of remuneration may be paid depending on results.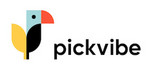 UAB "IT ranga"
Pickvibe is a creative-commercial-social network with a single goal - to create a trusted and healthy ecosystem for quality cultural content: the end-user gets information about products/services based on his/her individual preferences and liking.
Join our team in Vilnius to help reshape Social Networking and Culture content landscape and leave your footprint on WEB 3.0
See all ads of this company (3)