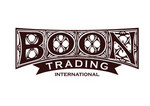 More about company »
Web Developer - PHP Experience Required
3300-3600
eur/mon.
Net
Job description
This position's primary responsibilities include -

Developing, Maintaing and Supporting PHP based internet websites and applications, specifically Prestashop.

May including minor work time managing domains and system administration.

Vast majority of work hours will be allocated to building out web properties and databases associated with company websites DEELAT Industrial or MyProjectorLamps.

The successful candidate will possess a lot of experience in PHP and skills in gathering functional and technical requirements for the company websites.

The incumbent must be able to manage expectations of delivery and priority and demonstrate an ability to work on multiple tasks and projects throughout the work week.

The successful candidate will be adept at estimating project timelines and following development and project management standards.

You would be paid as a contractor, and could therefore use Individuali Veikla pagal pažymą.
Requirements
Required experience:

Web Development in PHP: 2 years
Required education: University Degree (or equivalent experience)

Skill Requirement:

Degree or Diploma in Information Technology (or equivalent experience)
One to three years related experience
A proven track record of developing robust websites and databases.
Demonstrated superior skills with:
PHP (Must be strong)
HTML
Prestashop (some knowledge required)
Javascript
CSS
MySQL (or relational databases)

Experience with the following a bonus:

Elasticsearch
AWS
Jquery
CMS technologies
Understanding of trends affecting information delivery in the web environment
Understanding of and experience with project management methodologies
Excellent interpersonal abilities, strong team skills and ability to independently handle multiple and concurrent priorities
Results and deadline oriented
Strong attention to detail
We offer
Flexible hours
Good vacation
Work from home
Salary
3300-3600 eur/mon. net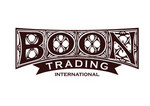 Boon Trading Company
Boon Trading Netherlands BV owns and operates two e-commerce platforms: and .

We have sales and distribution centers in 6 countries around the world and have been in business for 14 years.

Our business is growing rapidly.