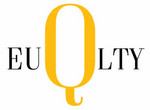 More about company »
Web & Graphic Designer
Vilnius
- UAB "European quality LT"
Job description
You will need to create visual assets for both print and digital. This includes designing assets for platforms such as social media graphics/images, online banner ads, web, mobile, email, landing pages, branding and so on;

Work on new campaigns and promotions from idea to finished concept, including landing pages, banners and other graphic material;

You will help us to create our "design voice", both visually and conceptually designing beautiful and user-friendly experiences;

Create new banners on a daily basis with the current events;

Execute all visual design stages from concept to final hand-off to engineering;

Estimating the time required to complete projects Proofreading to produce accurate and high-quality work;

Using innovation to redefine a design brief at minimum cost and time;

Demonstrating illustrative skills;

Presenting finalized ideas, designs, and concepts;

Managing and maintaining graphic files, including photos, logos, and art;

Supporting Internal and External partners with design related requests;

Other duties as assigned.
Requirements
Bachelor's Degree in graphic design, web design, or fine arts preferred;

2-3 year's work experience;

Provide lots of ideas and the desire to push the boundaries of creative design, understanding the corporate branding and brand guidelines;

A super-fast learner and who thrives on progressive change;

You should be familiar with current social media trends and be able to deliver fresh graphics that are consistent with those trends and have the ability to process feedback and provide clear creative suggestions;

As a designer, we hope to know your typography skills and your keen eye for color with a strong online portfolio displaying use of graphic design principles;

Software proficiency of the latest versions of Adobe Creative Suite (InDesign, Illustrator, Photoshop, Acrobat), Sketch and Microsoft Office (PowerPoint, Word);

Basic knowledge of HTML/CCS with an HTML5 and CSS3 being a major advantage;

Good written and spoken English, knowledge of Italian languages will be considered as an asset;

Ability to handle multiple projects simultaneously;

Work efficiently within a multicultural team;

Please send your CV only in English.
We offer
UAB "European quality LT" is working with an exciting Online Gaming and Sports Bet Operator who is looking for a talented Web & Graphic Designer to join our office in Vilnius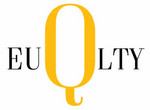 UAB "European quality LT"
The Company European Quality LT, based in Vilnius, Lithuania is looking for a Web & Graphic Designer, for full-time position.