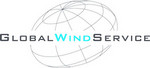 Wind Turbine Technician
Online interview
Job description
ABOUT THE ROLE
We are now ramping up our expanding team in Lithuania for an exciting local project with GE. When the project in Lithuania has been successfully finalised, there will be opportunities to join other site-based activities across all platforms in Europe.

The best part about this role? The outdoors. You will not be stuck inside behind a desk 9 till 5, 5 days a week.

You will have an active, hands on part to play in the smooth operation of the plant.
  
TYPICAL DUTIES WILL INCLUDE
⦁ Participate in assembling, installing and servicing wind turbine generators.
⦁ Perform Commissioning and Troubleshooting tasks.
⦁ Check and supervise that quality measures and safety instructions are being respected.
⦁ Check and supervise the selection and usage of special tools and equipment.
⦁ Participate in training organized by GWS.
⦁ Plan your own work ahead.
⦁ Inspection and maintenance of safety gear, company cars, tools and other GWS properties.

Sound like you? To apply you need to be able to demonstrate the following skills and experience:
Requirements
REQUIREMENTS FOR SUCCESS IN THE ROLE
⦁ You ideally have experience working in the field as a WTG technician, preferably with GE turbines.
⦁ You must have a completed mechanical/technical/electrical education.
⦁ You ideally have experience in Pre-assembly, Installation or Completion.
⦁ Your English is at least at communication level.
⦁ You are cooperative, communicative, open-minded and flexible – with respect for others and other cultures.
⦁ Capable of working at remote sites in adverse weather conditions.
⦁ Ability and willingness to travel and work domestically and internationally as required.
⦁ Ability and confidence to work at height (includes physical fitness to climb).
⦁ Professional with a high emphasis on Quality and Safety.
⦁ Clean drivers' licence and ability to obtain a Passport.
⦁ Valid GWO training and OGUK Medical Fitness certificate.
We offer
WHAT YOU'LL GET IN RETURN
We offer an exciting job with excellent opportunities for professional and personal development in an inspiring, dynamic, high performing and international work environment in the renewable energy sector.
We highly value initiative, responsibility and the right balance between creativity and quality in all solutions.
 
⦁ A workplace that focuses on safety.
⦁ An opportunity to work with a leading supplier of manpower in wind industry.
⦁ The opportunity to further develop your skills and professional development.
⦁ Competitive remuneration.
⦁ Global career progression prospects.
⦁ High-quality Safety Equipment (PPE) and working clothes.
⦁ Paid training.
⦁ Paid travel and accommodation during rotation.
⦁ Meal allowance / per diem allowance during rotation.
⦁ Beside the job itself, you'll be looked after.
⦁ Your happiness and your well-being are a priority.
 
For GWS it is important to prepare & safeguard our technicians, so they are properly equipped to do the job correctly and safely. We want our employees to succeed!
 
Joining GWS will embark you on a great journey with career development in a global organisation.
 
SAME CHANCE FOR EVERYONE:
GWS is an Equal Opportunity Employer. Employment decisions are made without regard to race, colour, religion, national or ethnic origin,
sex, sexual orientation, gender identity or expression, age, disability, and according with all local laws protecting different status.

Please include your resume outlining your relevant and previous work history, along with any licences and qualifications applicable to the role.
If you have any questions about the role or the company, please reach out to Mr. Przemyslaw Szydlowski on +48 694 475 078.
We are looking forward to your application and wish you lots of success!
Salary
From 2500 eur/mon. gross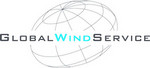 Global Wind Service Poland Sp. z o.o.
Global Wind Service was established in Denmark at the beginning of 2008 and the company's clear goal is to be one of the preferred suppliers of installation and service and maintenance of wind turbines worldwide.
Today, Global Wind Service employs more than 1100 dedicated and professional people working for a better environment. We are a global company with offices in Denmark, Germany, Poland, UK, Benelux, Turkey, Romania, Australia, and USA.
Global Wind Service is a Fred. Olsen related company and our business is dynamic, fast-paced, flexible, and adaptable to our clients' needs to deliver excellent service and results.
FOCUS ON PEOPLE
At GWS our employees play an integral role in our vision for the future and in achieving our goal to be the preferred partner for complete wind turbine services.
GWS has a strong team culture, and we are always looking for smart, hard-working people who strive for excellence in their work and appreciate collaboration.