Job ad is not active
You cant candidate to this job ad anymore, but check out other: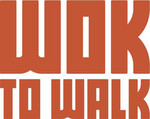 Wokkist - Baker - Cashier at Wok to Walk Asian Restaurant
Приймаємо українців
Vilnius
- UAB "Jungtinės maitinimo pajėgos"
Nature of work
We are looking for hall and kitchen staff for two of our restaurants, with the prospect of taking on the position of restaurant administrator:

Visitor service;
Preparing meals in an open kitchen;
Supervision of workplace order.

>> No experience? No problem, we will train you.
Employee requirements
Good mood, communicability and ability to work in a team;
Honesty, initiative and diligence;
Proficiency in English or other languages.

Advantages:
Work experience in the kitchen and service areas.
Love of Asian cuisine.
The company offers
Work life balance
Flexible work hours
Transport
Tansportation form/to job compensation
Other
Discounts for company products/services
Attractive rewards and bonuses;
Coordinated work schedule;
Exciting work in a friendly international team.
Salary
From 800 €/mon. net
Reward based on competence and loyalty.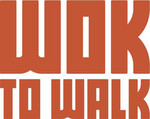 UAB "Jungtinės maitinimo pajėgos"
Wok to Walk was formed in 2004. In Amsterdam after a trip to Asia. We opened a small restaurant because we wanted to work and have fun cooking the kind of food we would like to eat in our crazy daily routine: fast, fresh and delicious!

But things have somehow moved to a bigger plan and we now have more than 100 restaurants around the world. Our commitment and passion have not changed since day one - we have remained true to our origins and offer delicious recipes and great shows specially designed for you!

Be that as it may, Wok to Walk is OUR languages and YOUR experience!