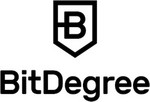 YouTube Personality - Influencer
Job Description:
Being famous was always your dream?
Imagine becoming a well-known person like you always dreamed of, with worldwide recognition & a strong voice of a global company. By storytelling & influencing thousands on YouTube, you're having fun with what you're doing in the international award-winning startup, brewed right here in Lithuania.
You're a daily explorer & a learner, with passion and crazy ideas, crafting vlogs in a fancy office and enjoying yourself with colleagues at team-building events or globally acclaimed conferences.
It's a dream, huh? That's how we've built the startup & now you can be a part of it!
Job description:
You will be vlogging on YouTube video series

Create short scripts & plot lines for YouTube videos

Together with a team, you will be brainstorming ideas on how to grow the YouTube channel

Monitor video performance & act accordingly on traffic changes
What we expect:
Great verbal English skills

Fun & engaging personality

Feeling comfortable in front of a camera

Hunger to learn new things & passion to grow

Very basic video editing skills are a plus, but not required
What's in it for you:
A chance to become a globally recognized character - a YouTube influencer

Career in a globally-successful, most innovative international company in Lithuania

Highly skilled team to learn from

A chance to get into the R&D team (aka "Area 51") and gain cutting-edge online business developing skills

Anything needed for your fast development: world's best conferences, relevant training courses, Apple products, books, team building activities, and workshops

The culture of freedom and responsibility to think of solutions, not just only do what you are told to

Access to games, table tennis, snacks & drinks, compatibility with your studies, parties, company library & more

Modern, award-winning office in Kaunas (awarded as The Best Office Interior of Lithuania 2018). Take a virtual tour here: www.officelovin.com/2018/10/07/a-look-inside-bitdegrees-super-cool-office/

Gross salary starts from 950 Eur/Month.

More open BitDegree job positions are here:
www.cvbankas.lt/content-writer-editor-kaune/1-7177227
Digital Marketing Assistant / SEO

www.cvbankas.lt/digital-marketing-assistant-kaune/1-6515157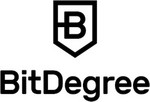 UAB "BitDegree"
Careers at BitDegree
BitDegree is a globally-recognized online education company. The World Summit Awards 2020 Grand Jury has chosen BitDegree as the global champion in the Education & Learning Innovations category for the efforts in relation to the United Nations Sustainable Development Goals. The company uses blockchain technology to record learner achievements, and focuses on providing educational materials for digital skills.
Why Choose BitDegree?
Built on the Freedom & Responsibility model, BitDegree provides each employee with a REAL ability to make a huge impact within the company, despite your position in it.

We operate in two modern offices in Lithuania, and work with international teammates from all over the world.

Our company's core is based on life-long learning culture & teammates who live and work by BitDegree principles.

BitDegree collaborates with major universities like Vilnius University & The Center of Educational Technology of the University of Tartu, developing research funded by the EU.

The Mission of BitDegree
Our goal is to revolutionize global online education by making it available to everyone around the world, and to empower people to develop in-demand skills today.
See all ads of this company (9)
information about UAB "BitDegree"
2123 €
Avg. salary gross
(39% higher than LT average)
1-2 mln. €
Revenue 2019 y.
Distribution of employees by salary (before taxes):
25% earn up to 1019 €
25% earn 1019-1652 €
25% earn 1652-2426 €
25% earn more than 2426 €