Job ad is not active
You cant candidate to this job ad anymore, but check out other: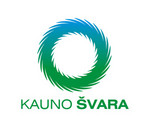 Environmental supervisor - sorter
Nature of work
Yard environment management;

Garbage collection;

Sorting of packaging and secondary raw materials by type, separating garbage and impurities.
Employee requirements
Diligence, duty, perseverance, without harmful habits.
The company offers
The opportunity to work in a stable company
All social guarantees, timely salary.
Contact phone:
Salary
700-1000 €/mon. net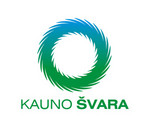 UAB "Kauno švara"
Waste management, urban clean - up and treatment
information about UAB "Kauno švara"
1919 €
Avg. salary gross
(26% didesnis už LT vidurkį)
30-50 mln. €
Revenue 2022 y.
Distribution of employees by salary (before taxes):
25% earn up to 1197 €
25% earn 1197-1795 €
25% earn 1795-2371 €
25% earn more than 2371 €