Job ad is not active
You cant candidate to this job ad anymore, but check out other: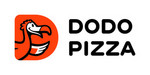 Pizza baker in Vilnius
Приймаємо українців
Nature of work
People work for fun when they feel important. The problem is that importance is often understood as position, and that's wrong. In the Dodo team, every person is important, regardless of what they do. We invite you to join the friendly Dodo team!

The pizza maker is our main pizza expert.

If you want to work in our team, you do not need special education or work experience - we will teach you everything.
Nature of work:
Pizza baker:
Making pizzas and more;
Prepare the ingredients;
Maintain order in the pizzeria;
Adherence to standards.
We hope that:
Loves to work in a team;
Loves cleanliness and order;
Wants to achieve better results every day;
You are ready to learn, grow and improve with us.
We offer:
Flexible work schedule;
Free lunch;
Career opportunity;
Training;
We work in an active and optimistic team.
The company offers
Work life balance
Flexible work hours
Health
Fitness club subscription for half price
Training
Salary
1000-1400 €/mon. gross
a financial incentive system may apply. We believe you will earn more than we think.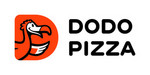 DODO PIZZA
UAB "Dodo LT" represents "Dodo Pizza", one of the largest pizzeria chains, which started its operations in 2011. Today, Dodo has almost 1,000 pizzerias in sixteen countries and is considered one of the fastest growing restaurant chains in Europe. Dodo started operating in Lithuania in 2015. and today can be proud of its team, the quality of its dishes, its care for its customers, its reputation and its reliability. Customers know us in Vilnius, Kaunas and Klaipėda. Dodo pizza - life should be delicious!
Learn more about us online:



We invite newcomers to join the following positions: